Stir-fried chicken with crisp vegetables
Saturday - June 22, 2019 6:00 pm ,
Category : RECIPES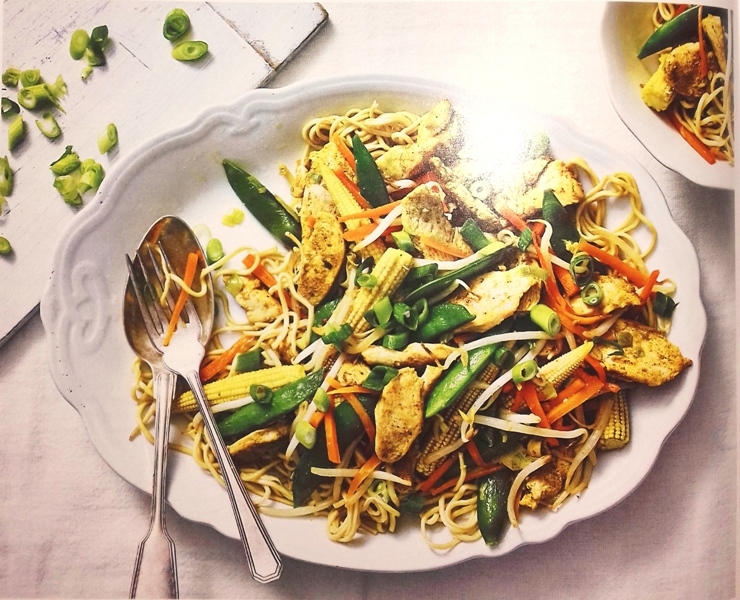 ---

Ingredient:

4 skinless, boneless chicken breasts,
2 tbsp mild curry powder
Salt and black pepper
8 spring onions
250 g (8 oz) carrots
3 tbsp sunflower oil
175 g (6 oz) baby sweet corn
175 g (6 oz) sugar snap peas, strings removed
2-3 tbsp lemon juice
2 tbsp clear honey
2.5 cm (1 in) piece of fresh root ginger, peeled and finely grated
125 g (4 oz) bean sprouts noodles, to serve

Method:

Put the chicken strips in a bowl with the curry powder and season with black pepper. Toss until the chicken is coated, then set aside while you prepare the vegetables.

Finely slice the white parts of the spring onions, reserving the green tops to garnish the finished dish.

Peel the carrots and cut them into matchstick-thin strips.

Heat 2 tbsp of the oil in a wok or large frying pan. Add the chicken strips and stir-fry over a high heat for 3-4 minutes until golden brown.

Add the sliced spring onions, he carrot matchsticks, the whole baby sweetcorn, and the sugarsnap peas, then add the lemon juice, honey, ginger, and a pinch of salt. Stir-fry over a high heat for 4 minutes or until the vegetables are tender-crisp and the chicken in cooked through.

Toss in the bean sprouts, and stir-fry over a high heat or 1-2 minutes until heated through. Taste for seasoning. Serve on a bed of noodles, and garnish with the reserved sliced green spring. Onions.
RELATED NEWS
June 6th, 2020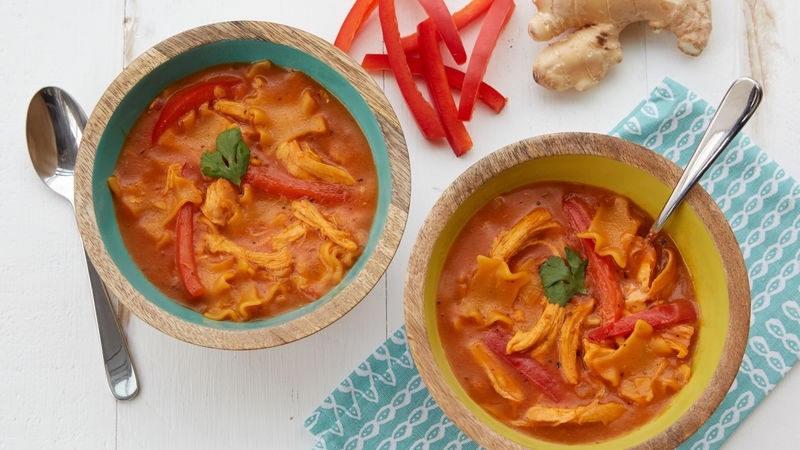 May 20th, 2020
March 16th, 2020