Creamy seafood crepes
Wednesday - July 17, 2019 4:13 pm ,
Category : RECIPES
---

Ingredient:

Filling:
375 g (12 oz) cooked prawns in their shells
250g (8 oz) cod fillet, skinned
2 tbsp olive oil
1 garlic clove, crushed
4 tomatoes, finely chopped
1 small onion, finely chopped
1 tbsp chopped fresh dill
Salt and black pepper
3 tbsp single cream
2 tbsp chopped fresh basil
Basil and lemon, to garnish

Pancakes:

125 g (4 oz) plain flour
1 egg, plus 1 egg yolk
300 ml (1/2 pint) milk
Sunflower oil, for frying

Method:

Make the pancake batter: sift the flour into a large bowl, and make a well in the middle. Add the egg, extra egg yolk, and a little of the milk.

Gradually blend in the flour, beating until smooth. Add the remaining milk to make a thin, creamy batter. Leave to stand while you make the filling.

Cut the cod fillet into 1 cm (1/2 in) pieces. Reserve 12 prawns for the garnish, and peel the remainder.

Heat the oil in a medium saucepan, add the onion and garlic, and cook very gently, stirring occasionally, for about 10 minutes until soft but no coloured.

Add the cod, tomatoes, and dill, and season with salt and pepper. Cook over a medium heat, stirring, for 10 minutes or until thick.
Stir in the cream and prawns and heat gently. Remove from the heat and stir in the basil. Keep warm.

Make the pancakes. Heat a small frying pan, and brush with a little oil. Stir the batter, ladle about 3 tbsp into the pan, and cook for 1 minute until the underside is golden. Turn and cook the second side, then slide out of the pan and keep hot. Repeat to make 12 pancakes.

Fill the pancakes with the seafood mixture, and fold. Garnish with basil and lemon, and the reserved prawns.

RELATED NEWS
June 6th, 2020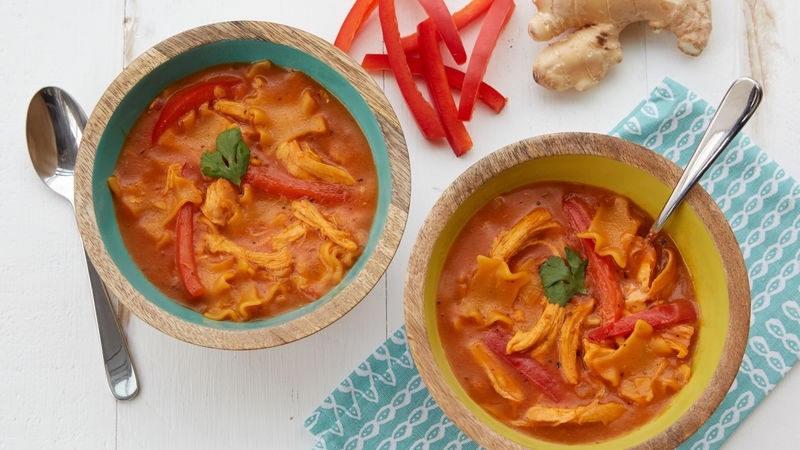 May 20th, 2020
March 16th, 2020