Vegetable stir-fry with tofu
Tuesday - May 28, 2019 1:59 pm ,
Category : RECIPES
---

Ingredient:

25 g (8 oz) firm tofu, cut into bite-sized pieces
2 tbsp sesame oil
1 tbsp sunflower oil
1 head of chicory, halved lengthways
4 carrots, thinly sliced diagonally
5 cm (2 in) piece of fresh root ginger, peeled and grated
250 g (8 oz) shitake mushrooms, sliced
8 spring onions, sliced into 2.5 cm (1 in) pieces
250 g (8 oz) bean sprouts
3 tbsp toasted sesame seeds

Marinade:

3 tbsp soy sauce
3 tbsp dry sherry
1 garlic clove, crushed
Salt and black pepper

Method:

Make the marinade: in a bowl, combine the soy sauce, sherry, and garlic, and season with salt and pepper. Turn the tofu in the marinade, cover, and leave to marinate at room temperature for at least 15 minutes.

Drain the tofu, reserving the marinade. Heat the sesame and sunflower oils in a wok or large frying pan, add the tofu, and carefully stir-fry over a high heat for 2-3 minutes, being careful not to break up the tofu. Remove from the wok with a slotted spoon and drain on paper towels.

Separate the chicory halves into leaves. Add the carrots and ginger to the wok and stir-fry for about 2 minutes. Add the mushrooms and spring onions and stir-fry for a further 2 minutes, then add the bean sprouts and chicory leaves and stir-fry for 1 minute.

Return the tofu to the wok, pour the reserved marinade over the top, and boil quickly until almost all of the marinade has evaporated and the tofu has warmed through. Taste for seasoning, generously sprinkle with the toasted sesame seeds, and serve at once.

RELATED NEWS
June 6th, 2020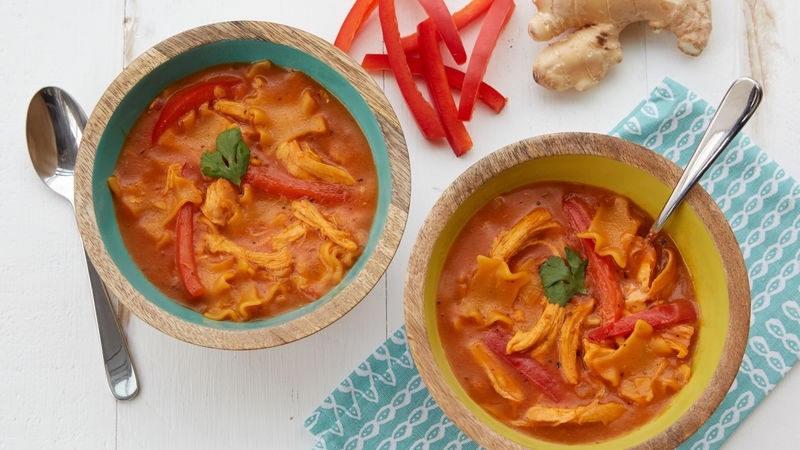 May 20th, 2020
March 16th, 2020