Country vegetable pies
Thursday - May 30, 2019 4:06 pm ,
Category : RECIPES
---

Ingredient:

8 carrots, diced
8 parsnips, diced
300 ml (1/2 pint) vegetable stock
2 tbsp olive oil
1 onion, chopped
1 head of garlic, separated into cloves and peeled
750 g (1 ½ lb) potatoes, diced
Salt and black pepper
4 tbsp hot milk
45 g (1 ½ oz) butter
Paprika, to garnish

Parsley sauce:

45 g (1 ½ oz) butter
45 g (1 ½ oz) plain flour
150 ml (1/4 pint) milk
4 tbsp chopped parsley

Method:

Blanch the carrots and parsnips in the stock for 1 minute. Drain, reserving the stock. Put the oil into an ovenproof dish, add the vegetables and half of he garlic, and stir well. Roast in a preheated oven at 200℃ (180℃ fan, Gas 6) for 30 minutes.

Meanwhile, cook the potatoes and the remaining garlic in boiling salted water for 15-20 minutes until tender. Drain, return to the pan, and add the hot milk and 30 g (1 oz) of the butter, mash and season with salt and pepper.

Remove the roasted vegetables with a slotted spoon, and place in six, small ovenproof dishes or one large dish, and season.

Make the parsley sauce: melt the butter in a small pan, add the flour, and cook, stirring, for 1 minute. Remove from the heat and blend in the milk and stock. Bring to a boil, stirring, until thick.
Simmer for 2-3 minutes, then stir in the parsley and season.

Pour the sauce over the vegetables, top with the potato, and dot with the remaining butter. Bake for 20 minutes. Serve hot, with paprika sprinkled on top, accompanied by a mixed leaf salad.

RELATED NEWS
June 6th, 2020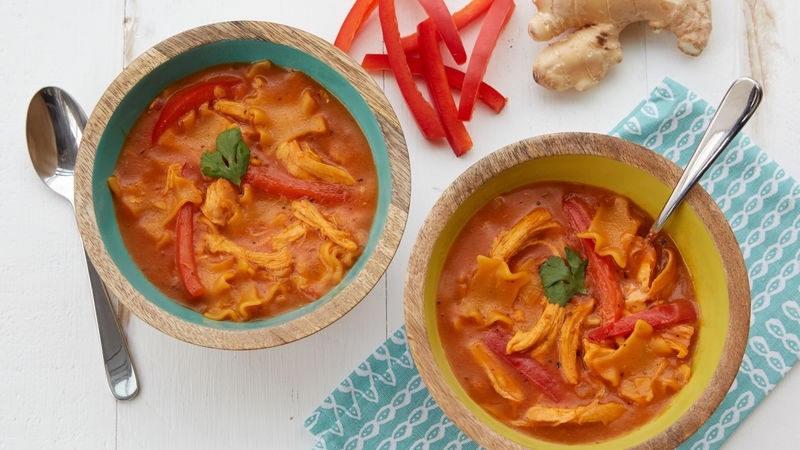 May 20th, 2020
March 16th, 2020