Chicken thighs with chestnut stuffing
Tuesday - October 22, 2019 6:05 pm ,
Category : RECIPES
---

Ingredient:

8 boneless chicken thighs, with the skin left on
1 tbsp cranberry or redcurrant jelly
150 ml (1/4 pint) chicken stock

Stuffing:

15 g (1/2 oz) butter
1 small onion, finely chopped
125 g (4 oz) frozen chestnuts, thawed and finely chopped
2 streaky bacon rashers, rinds removed, diced
1 tbsp chopped parsley
30 g (1 oz) fresh brown breadcrumbs
Salt and black pepper
1 egg yolk

Method:

Make the stuffing: melt the butter in a frying pan, add the bacon and onion, and cook over a medium heat for 3-5 minutes until the bacon Is crisp and the onion soft but not coloured.

Add the chestnuts, and cook, stirring occasionally, for 5 minutes. Remove from the heat, add the breadcrumbs, and parsley, and season with salt and pepper, then bind with the egg yolk.

Place the chicken thighs, skin-side down, on a chopping board, and divide the stuffing among them. Roll up each thigh to enclose the stuffing.

Arrange the chicken thighs in a single layer in a roasting tin, and cook in a preheated oven at 190℃ (170℃ fan, Gas 5) for 20-25 minutes until the chicken is lightly browned and cooked through.

Lift the chicken thighs out of the roasting tin, and keep hot.

Spoon off any excess fat, put the tin on the hob, and pour in the stock. Bring to a boil, and boil for 3-5 minutes until syrupy, stirring to dissolve any sediment and cooking juices.

Stir In the cranberry or redcurrant jelly, and cook for 1 minute to melt jelly. Taste for seasoning. Strain the sauce and serve at once, with the chicken thighs.
RELATED NEWS
June 6th, 2020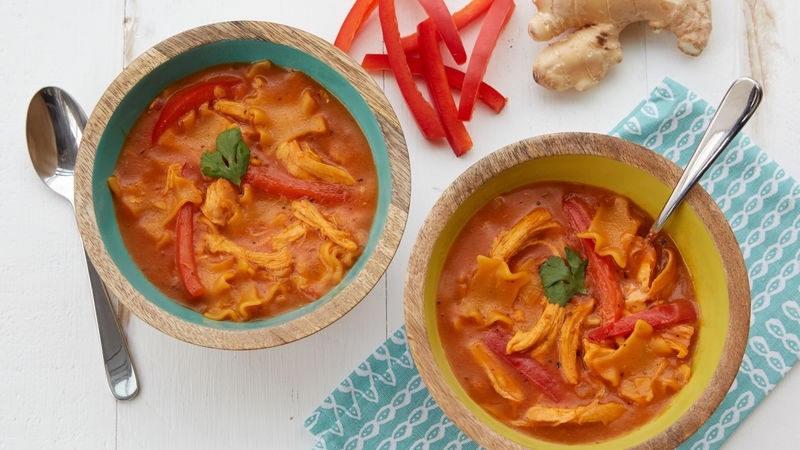 May 20th, 2020
March 16th, 2020