Chicken satay
Saturday - May 25, 2019 1:14 pm ,
Category : RECIPES
---

Ingredient:

4 skinless, boneless chicken breasts, cut into 2cm (3/4 in) pieces
Chopped flat-leaf parsley and coarsely chopped peanuts, to garnish

Marinade:
90 ml (3 fl oz) dark soy sauce
Juice of 1 lemon
3 tbsp sunflower oil
2 tbsp dark brown sugar
3 garlic cloves, crushed
3 spring onions, thinly sliced

Satay sauce:
250 g peanut butter
2 garlic cloves, crushed
175 ml (6 fl oz) water
30 g (1 oz) creamed coconut, coarsely chopped
1 tbsp dark soy sauce
1 tbsp dark brown sugar
1 cm (1/2 in) piece of fresh root ginger, peeled and grated
1 tbsp lemon juice
Cayenne pepper
Salt and black pepper

Method:

Make the marinade: in a bowl, combine the soy sauce, lemon juice, oil, sugar, garlic and spring onions.

Toss the chicken in the marinade. Cover and leave to marinate in the refrigerate for 30 minutes.

Meanwhile, soak skewers in warm water for 30 minutes.

Make the satay sauce: heat the peanut butter with half of the garlic for 2 minutes. Add the water, creamed coconut, soy sauce, sugar, and ginger, and cook, stirring, for about 2 minutes or until the sauce is smooth.

Add the lemon juice and remaining garlic and season with cayenne pepper, salt and black pepper. Keep warm.

Thread the chicken pieces on to the skewers. Place under a hot grill, 10cm (4 in) from the heat, and grill for 2-3 minutes on each side until cooked through.

Serve the chicken satay at once, garnishing the sauce with chopped parsley and peanuts.
RELATED NEWS
June 6th, 2020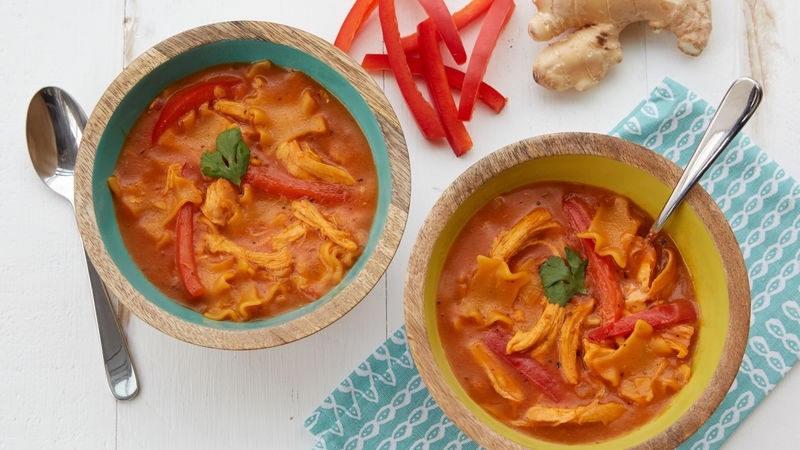 May 20th, 2020
March 16th, 2020