Chicken noodle soup
Wednesday - July 17, 2019 3:41 pm ,
Category : RECIPES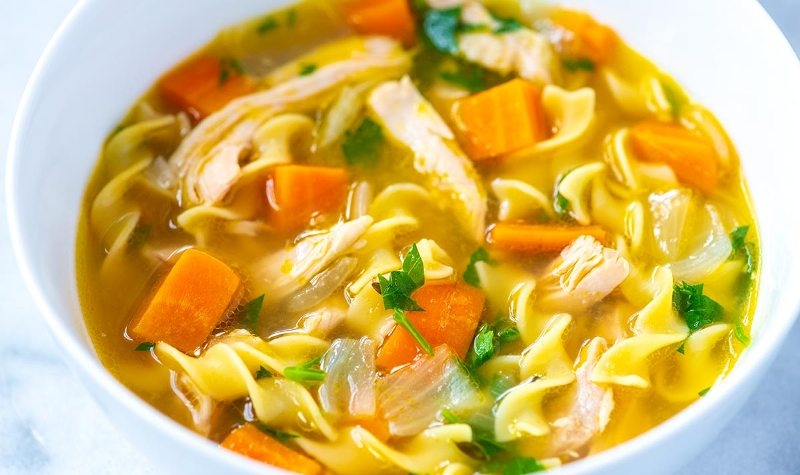 ---

Ingredient:

500 g (1 lb) chicken thighs
500 g (1 lb) carrots, sliced
½ head celery, chopped
1 small onion, peeled but left whole
2-3 garlic cloves, coarsely chopped
A few parsley sprigs
1.75 litres (3 pints) chicken stock
Salt and black pepper
125 g (4 oz) thin noodles
Chopped fresh dill, to garnish

Method:

Put the chicken thighs into a large saucepan with the carrots, celery, onion, garlic, and parsley. Pour in the stock and bring to a boil. Using a slotted spoon, skim off the foam that rises to the top of the pan.

Lower the heat and season with salt and pepper. Cover and simmer gently for 30 minutes.

Skim any fat from the surface of the soup. With a slotted spoon, lift out the parsley, onion, and chicken. Discard the parsley. Chop the onion, and shred the chicken meat, discarding the skin and bones. Set aside.

Break the noodles into 5 cm (2 in) pieces and drop them into the soup. Bring to a boil, cover, and simmer for about 10 minutes or until tender.

Return the onion and chicken to the soup, heat through, and taste for seasoning. Serve hot, garnished with dill.

RELATED NEWS
June 6th, 2020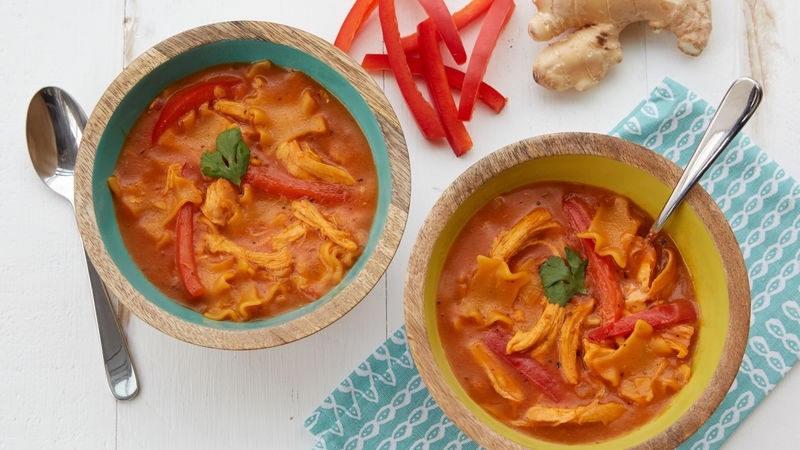 May 20th, 2020
March 16th, 2020