Let's know which planet 'precludes' love marriage?
Thursday - December 6, 2018 3:51 pm ,
Category : Religion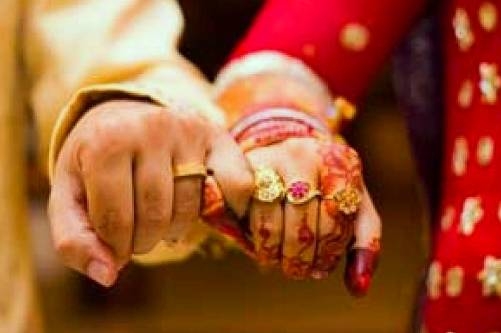 ---
The 'measures' for the love marriage to the people of Aries, Taurus, Gemini, Cancer, Lion and Virgo

DEC 06 (WTN) - Love is true and eternal. There is no one in this world who didn't fall in love or has not been loved by anybody, but says that love is easy but it is difficult to keep up. There are many kinds of problems in love that many people love, but their love doesn't convert into married. When love does not result in marriage, life gets frustrated.

If you believe in astrology, then today we describe you according to your zodiac, which planet causes obstacles in love marriage. At the same time, we tell you by which preclude you can get married with whom you love. So today we describe you the remedies for love marriage to the people of Aries, Taurus, Gemini, Cancer, Lion and Virgo.

Aries
The people of Aries are just kind of stubborn in love, their love marriage is connected with the sun, but it is broken due to Saturn. To make love marriage successful, astrology advises that Aries person should worship and watering to the Sun daily, as well as donates black goods on every Saturday.

Taurus
People of Taurus are very tough in the love, but if someone proposes them, then they accept it soon. For the people of Taurus, the relationship of love marriage is due to the planet Mars, but due to Jupiter, it breaks. According to astrology, to keep love marriage successful, keep fast on Tuesdays and donate yellow items to every Thursday.

Gemini
The people of Gemini zodiac can be said big players in love, that is, they are mastered in loving. For them the peradventure of love marriage is due to Venus, but it breaks down from Mars. Astrology advises that use silver and white goods to make love marriage successful, avoid red color and donate jaggary on Tuesday.

Cancer
The people of Cancer are very serious in the love. Saturn plays the most important role in the love marriages of this zodiac. To keep love marriage successful, astrology advises to please Saturn, chant Shani Mantra and avoid black color and use yellow color.

Leo
The people of the Leo behave like a king in the matter of love, that is, they can have many love stories. Saturn plays an important role in their love marriage but Mercury destroys all the pre planning of the marriage. Astrology advises to the people of Leo that they should use light blue color to make love marriage successful and donate green items on Wednesday.

Virgo
Love is very important in the life of the Virgo zodiac related person. Saturn is auspicious for the people of Virgo zodiac which makes love marriage successful, but in love marriage Mars hurdles. Astrology advises that people of Virgo zodiac should chant the Shani Mantra for the success of love marriage and use light blue color. On every Tuesday for the sake of love marriage, bestow vermilion to Lord Hanuman and try hard not to eat salt on this day.

RELATED NEWS
January 18th, 2019
January 17th, 2019
January 15th, 2019