Relationship among zodiac, woman and anger!
Thursday - December 13, 2018 4:07 pm ,
Category : Religion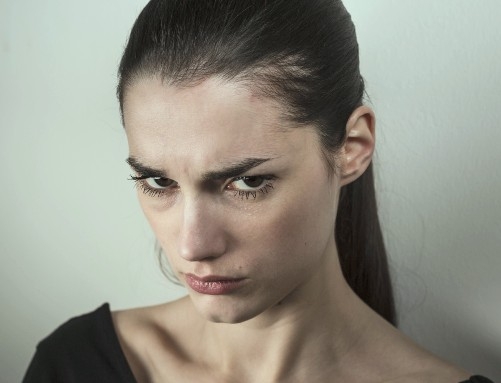 ---
Let's know how the women of Aries, Taurus, Gemini, Cancer, Leo and Virgo get angry?

DEC 13 (WTN) - It is natural to get angry and this is why everyone gets angry sometimes. There are very few people in this world who can control their anger. In Treta era, there was the Lord Ram, who had control over his anger, and in the Dwapar era, Durvasa was a sage who used to get angry at the point of talk.

It is difficult to ascertain how much one get angry, but according to astrology, it can be ascertained by the zodiac sign that which zodiac has which type of temper. Let's tell you today how the temper of women of Aries, Taurus, Gemini, Cancer, Lion and Virgo.

Aries
The symbol of Aries is the lamb. It is seen that the women associated with this zodiac are as simple as lamb. Generally they don't get annoyed. As you know, by annoying on a little matter, our health has adverse effects, as well as those who don't get angry, they are less ill. That is, women of Aries get anger less, due to which they remain healthy and keep others happy.

Taurus
The symbol of Taurus is the ox symbol. Like the zodiac sign, the women of this zodiac are as hard worker as the zodiac sign, but short temper as well. But they have specialty that they know how to control their anger. Temper is also a kind of emotion, but when this anger turns into behavior and habit, it itself proves to be fatal even for others.

Gemini
The sign of Gemini is marked by both man and woman, which means that both men and women are involved in their character. It has been seen that women of Gemini are very quick to get angry. It is included in the habit of getting anger soon. The husband or lovers of these women, all have to become victims of their anger. It is important for women of Gemini to recognize the real cause of their anger and control them.

Cancer
Though the women of Cancer get angry soon, but they have quality of suppress their anger tactfully. When they get annoyed, it lets them incandesce inside just like a volcano. But putting anger inside is harmful to health. It would be better to increase your ability to fight your problems and try hard not to get angry.

Leo
The sign of the Leo is the lion. Just like the zodiac sign, these people get angry soon. But it has been seen that they get anger on some wrong work and their anger is not wasted. Seeing something wrong, they get annoyed and they get angry with them. As with anger, suitable words come out from their mouths, so that the wrongdoer has to be ashamed and he has to improve it after assuming his mistake.

Virgo
It has been seen that women of Virgo are not passionate, but innocent. These people tend to think too much so they don't get angry. If these people get annoyed at others, then they cast down their anger on own, due to which they themselves are disturbed.

In the next article, we will describe you about the passionate character of remaining 6 zodiac women.

RELATED NEWS
January 18th, 2019
January 17th, 2019
January 15th, 2019