Pravasi Bharatiya Diwas
Thursday - January 10, 2019 9:29 am ,
Category : WTN SPECIAL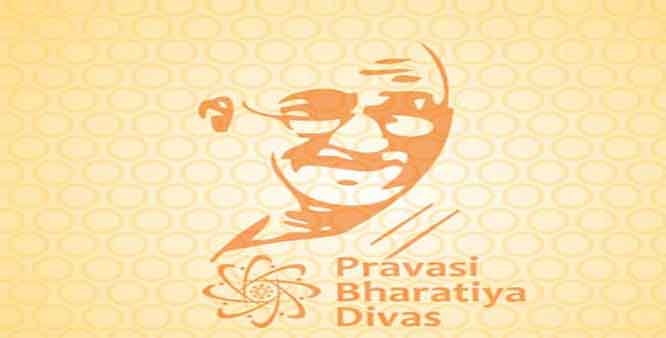 ---
WTN- The NRI Day or Pravasi Bharatiya Diwas is organised every year on January 9, to mark the day when Mahatma Gandhi returned to India (Mumbai) on this day in 1915. It is observed in a celebratory way to reward and uphold the contributions of Non Resident Indians (NRIs) in the growth story of India.

Envisaged in the year 2000, the first event of the NRI Day was held in Delhi in 2003 which was sponsored by the Ministry of External Affairs, FICCI, CII and the Government of India. From then on, the day has been commemorated every year in different Indian cities.

This year it is being held at Varanasi. Pravasi Bharatiya Samman, an award, has also been constituted to honour achievers in different fields in recognition of their hard work and talent that has made India proud.

In line with the event, Regional Pravasi Bharatiya Diwas is also organised by the ministry in different cities overseas since 2007. The first such event was held at New York, while the latest one was held in Singapore last year. The importance of the day and the occasion for the celebration cannot be overstated. The Indian diaspora is a large and ever expanding entity, globally making a mark in diverse fields.

Many generations of Indians have stayed and lived in foreign nations, making those lands and their people their own. But their ties with India can never get severed. They long to get back to their roots and pine for the cultural losses they face leaving their motherland.

NRI Day thus is an important tool of unification of all those Indians who are strewn across the globe working in different capacities, who psychologically and emotionally feel united with every Indian at least on this day of the year. Thousands of them reach India to be a part of the celebrations. They meet up with each other, discuss their pasts and futures and share in the common heritages and experiences of their culture and history. This is an ennobling moment for all that strengthens the roots of expatriates and instills in the younger generation the pride of being an Indian. This occasion of affiliation and appreciation is a major PR exercise for India because this helps India prosper in various ways.

The more NRIs are reminded of their Indianness and more they feel being one with the cause of India and her people, more are the chances of their coming back to India and/or investing in India. This boosts the economic scenario of the country and also enriches us culturally, as mutual interaction of different cultural perceptions that the NRIs develop living in different countries, opens us up to diverse views— a must in the era of globalisation for greater adaptability and assimilation and ease of living in myriad cultural settings.

Involving expatriate Indians in the affairs related to India will generate a strong force globally that will be essentially 'Indian' and which can also help in the spread of Indian ideologies and India's diplomatic stands with greater clarity and effectiveness for her greater global clout.
RELATED NEWS
July 15th, 2020

July 15th, 2020
July 14th, 2020