Is wine good for health?
Thursday - January 10, 2019 9:31 am ,
Category : WTN SPECIAL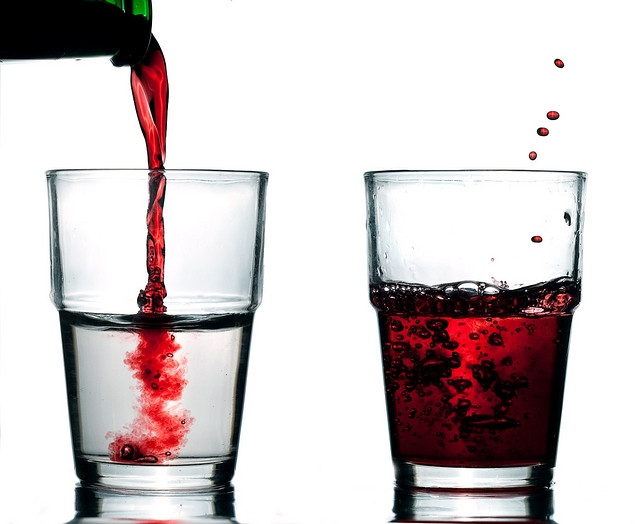 ---
WTN- Though initially thought otherwise, recent studies have established that wine has its benefits on health if taken within permissible limits and/or in a regulated way. Though red wine still is more popular than white wine for the colour, flavour and richness, white wine too is gaining currency as it has its own set of benefits.

While red wine is prepared with whole red grapes which includes its seeds and skin, and that add to the taste and colour, white wine is made of the pulp of the grapes without the seeds and skin. That's what makes the slight difference. The alcohol content in wine usually ranges from 12–15 per cent.

The health benefits which accrue due to the consumption of wine are mainly due to the high content of powerful anti-oxidants in it. Five to six drinks a week can reduce the chances of a heart attack, studies say. Dr Elizabeth Mostofsky of Harvard University, said, "Regularly drinking small amounts of alcohol in the long term appears to both increase levels of HDL cholesterol (high-density lipoprotein cholesterol), the so-called good cholesterol, and reduce blood clots. There is an ingredient in red wine, called 'resveratrol', that could help turn flab into calorie-burning 'brown' fat.

In 2012 researchers in Korea found that another compound found in red grapes called 'piceatannol' has the ability to block the processes that cause fat cells to grow. Scientists have revealed that 'resveratrol' may also help prevent head and neck cancer. Researchers found that the compound has the potential to kill the damaged cells that can lead to certain cancers. Using rats, researchers at the Texas A&M Health Science Center College of Medicine found reseveratrol helped prevent age-related memory decline. Once the rats which had been treated with resveratrol were two years old, they had improved learning, memory and mood function.

Scientists have found that resveratrol suppresses molecules that cause inflammation and compounds in the blood which interfere with the production of insulin, thus helping us to live longer and healthier lives. Researchers from the University of Buffalo also found resveratrol reduced the development of type 2 diabetes and strokes. Since red wines are packed with antioxidants like flavonoid, resveratrol and tannin, they prove very good for the skin too. They help fight free radicals and ageing by restoring collagen and elastic fibres. Wines also contain natural AHAs, antiseptic and anti-inflammatory properties. A 2014 study from the University of Hohenheim in Germany found that people looking to lose weight may take to white wine.

A diet with 10 per cent of energy coming from white wine was found to be just as effective in weight loss as a diet with 10 per cent of energy coming from fruit juices. The nutritional content of white wine, aside from its antioxidant properties, includes phosphorus, potassium, and fluoride. The energy wine provides is an estimated 80 to 100 calories. In 2002, researchers at the University at Buffalo School of Medicine found that moderate lifelong white wine consumption improves lung health. In 2010 University of Wisconsin researchers found that white wine protects cells from breast cancer equally well compared with red wine.

White wine contains lower levels of congeners compared with red wine because the chemical's concentration is higher in dark alcoholic beverages. Drinking white wine can help avoid headache, nausea and irritability of hangovers. Additionally, white one is also considered better in conditions of stress and anxiety as it has soothing effect on the nerves that can induce good sleep and relaxation.
RELATED NEWS
July 15th, 2020

July 15th, 2020
July 14th, 2020