Ghost problem overcomes if one recites Lalita Sahastranaam!
Sunday - January 13, 2019 4:28 pm ,
Category : Religion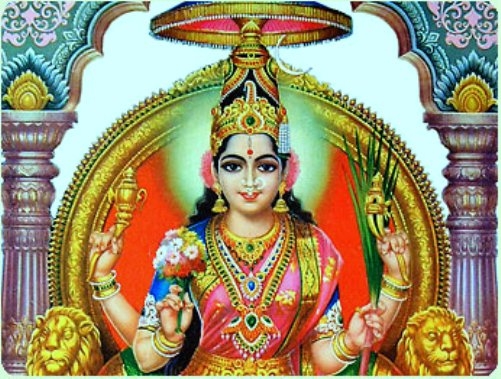 ---
'Sanctified water' from Lalita Sahastranaam helps to destroy grief

JAN 13 (WTN) - Many mantras refer to liberation from the sufferings in Hindu religion. It is so rewarding to recite 'Lalita Sahastranaam'. It is believed that 'Ishtadevi is pleased with the reciting of Lalita Sahastranaam. Regarding Lalita Sahastranaam, it is said that if a devotee is unable to recite it every day, then reciting it on virtue days fulfills all the demands.

The reciting of Lalita Sahastranama can be done on the Sankranti, Initiation day, Purnima, and Friday as well as on your birthday.

It is said that if it is recited at the time of Dakshinayan, Uttarayan, Navami and Chaturdashi, then all the troubles are redressed.

After doing the meditation of Shreeji in Shree Chandra reflection on the full moon day, then after Panchopachar pooja, reciting Lalita Sahastranaam destroys all the diseases of the performer.

It is believed that by keeping the hand on the head of the person suffering from fever, and then after reading Lalita Sahastranam, the fever is removed soon.

With the spellbound 'bhasm' from Lalita Sahastranaam, all diseases are destroyed.

RELATED NEWS
January 18th, 2019
January 17th, 2019
January 15th, 2019