Once again, the government of Madhya Pradesh prepares to take loans
Tuesday - February 12, 2019 12:52 pm ,
Category : BHOPAL
---
Revenue deficit affected Government of Madhya Pradesh dependent on the loans

FEB 12 (WTN) - Congress had promised farmers' loan waiver before the assembly elections in the Madhya Pradesh, but after the formation of the government, the promise of farmers' loan waiver is not proving to be less than a major problem for the Congress.

After the formation of Congress government in the Madhya Pradesh, the government has to borrow from the market for the third time in its one and a half month term. The financial condition of the state government is that in order to pay the employees' salaries, there is straggle in generating the revenue.

The financial condition is that once again the state government has to take a new loan of Rs 1000 crore from the market to run its current expenditure. In order to borrow, the Reserve Bank of India will auction the state government stocks. But for your information, let you know that this time the loan is not cheap, because the state government has to pay more interest for this loan. This is because, in the last days of the financial year, more interest is required to pay the loans.

This new loan of Rs 1,000 crore is being taken by Madhya Pradesh government for ten years. According to the information, let you know that this loan will be used for the development works along with the expenses of the state government. The Madhya Pradesh government has taken loan of Rs 14,000 crore so far from the market in this financial year. With this new loan of Rs 1,000 crore, the total debt on the state government will increase to Rs 15,000 crores in this financial year.

Here the officials associated with the State Finance Department argue that the state governments continually borrow from the market and it is a continuous process that keeps moving. Well, from time to time, the state governments have been borrowing from the market for their expenses and development works, but the political parties of the country should keep in their mind that even after having a loan on the governments, why they do such type of announce and promise before the elections which reversely affects to the revenue of the state government.

All the political parties know that the financial condition of the government is not strong, but still the political parties implement the schemes like loan waiver to win elections and keep their vote bank happy.

RELATED NEWS
September 24th, 2020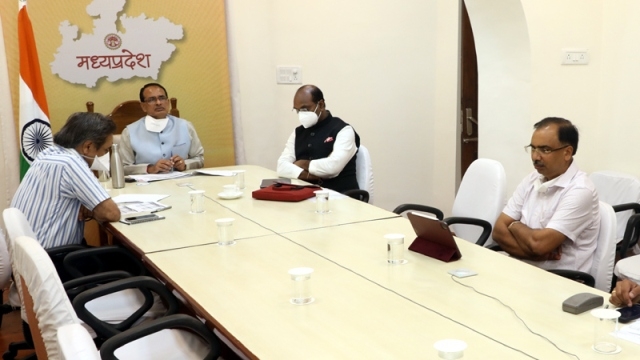 September 20th, 2020
September 17th, 2020