Gond Painting Workshop at IGRMS, Curatorial Talk Show today
Thursday - April 25, 2019 1:03 pm ,
Category : BHOPAL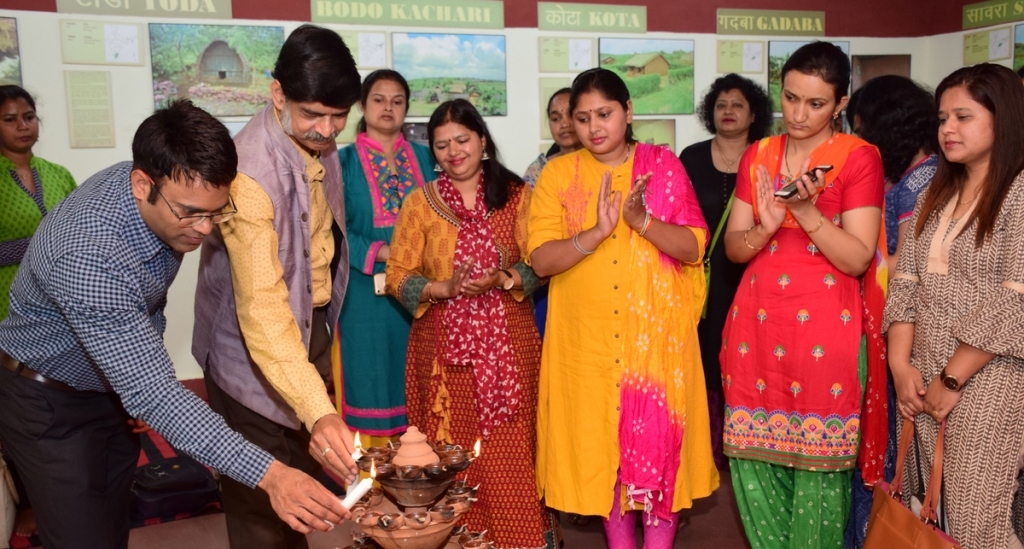 ---
Bhopal 24 Apr (WTN): Indira Gandhi Rashtriya Manav Sangrahalaya under its popular summer series of 'Do & Learn' educational programmes commenced the training workshop of Gond Painting of Madhya Pradesh till 1st May, 2019. In this workshop traditional Gond artists, Ram Singh Urveti and his assistant are imparting training of this figurative and narrative visual art. On this occasion, Prof. Sarit Kumar Chaudhuri, Director, IGRMS, Dilip Singh (Joint Director, IGRMS) and Participant formally inaugurated Museum's training workshop for Gond Painting of Madhya Pradesh.

On this occasion, Traditional artist, Ram Singh Urveti told that, the clay houses of Gond community are centre of Gond paintings. The Gond houses are the best examples of rural primitive architecture and Gond paintings represents the traditional festivals of the community. Making mural paintings on whitewash clay walls is one of the favorite activities of women of Gond Community. With the formation of the wall, the Gond women make different design from the emerging lines, which is called 'Nohadora', the beginning of each painting.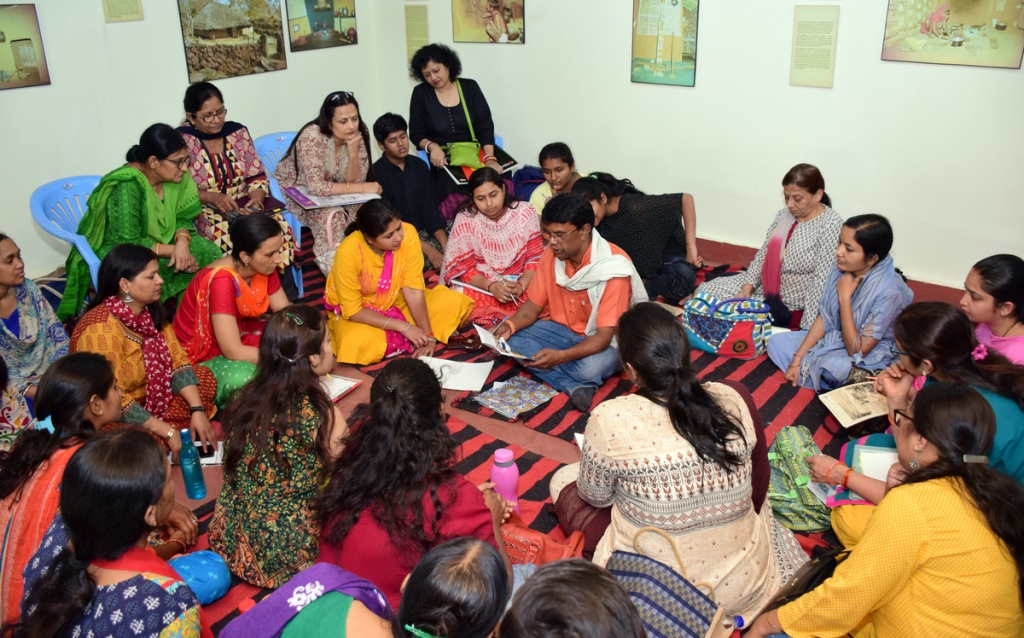 Curatorial Talk

Indira Gandhi Rashtriya Manav Sangrahalaya is organising the next chapter of its popular series, Curatorial Talk Show on Thursday, 25th April, 2019 at 4.30 PM. In this Curatorial Talk, Assistant Curator of Manav Sangrahalaya, Arun Kiro will speak on "BHARIGAN: A VANISHING FOLK THEATRE OF THE RABHAS OF ASSAM".- Window To News
RELATED NEWS
May 22nd, 2020
May 19th, 2020
May 15th, 2020