Sadhavi Pragya calls Godse as patriot, later withdraws statement
Saturday - May 18, 2019 10:01 am ,
Category : WTN SPECIAL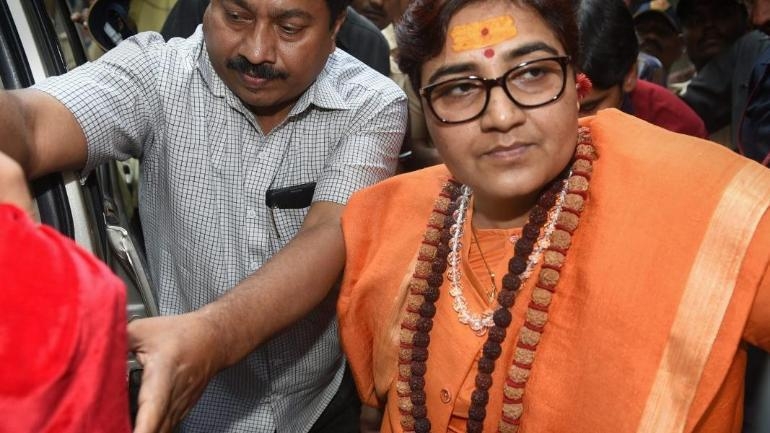 ---
Bhopal: Sadhavi Pragya Singh Thakur, the Lok Sabha candidate of BJP from Bhopal has again created controversy by calling Nathuram Godse as patriot who is the killer of Father of the Nation, Mahatma Gandhi. Sadhavi Pragya made this controversial statement while speaking to a news channel.

Congress has taken a strong objection on the statement of Sadhavi Pragya and it made an attack on Bharatiya Janata Party which distanced itself from Sadhavi's remark and also condemned her statement.Later Sadhavi Pragya Singh Thakur withdrew her statement.
मैं नाथूराम गोडसे के बारे में दिये गए मेरे बयान के लिये देश की जनता से माफ़ी माँगती हूँ । मेरा बयान बिलकुल ग़लत था । मैं राष्ट्रपिता महात्मा गांधी जी का बहुत सम्मान करती हूँ ।

— Sadhvi Pragya Official (@SadhviPragya_MP) May 16, 2019
Congress has also demanded apology from Prime Minister Narendra Modi and BJP President Amit Shah for the remark given by their candidate.

BJP has said that party does not agree with the statement given by Sadhavi.The BJP candidate from Bhopal Sadhavi Pragya Singh Thakur was earlier also in controversy by stating that IPS Hemant Karkare died due to her curse. -Window To News