Two deaths every minute!
Saturday - June 1, 2019 12:47 pm ,
Category : WTN SPECIAL
---
Be careful from tobacco products related to many ailments

JUNE 01 (WTN) – Two deaths are occurring every minute in the country due to tobacco related ailments. There are at least 7.2 million people in the world who are suffering one or the other medical condition due to the consumption of tobacco products.

Globally, one person dies every four seconds due to tobacco. In India 11 lakh people die of the same every year, which means every minute two persons die due to tobacco generated problems. Most of these diseases are cancers of different types, the rest being heart and lung ailments caused by smoking cigarettes or chewing pan-masala, betel nuts etc.

Awareness is said to be the key to reduce the overriding prevalence of tobacco consumption in our society. To a large extent years of effort at raising awareness on the dangers of tobacco and the need to stop it, as well as ban on public smoking, spitting etc. have borne fruit and the percentage of tobacco consumers has come down. Yet, there is no scope for complacency.

India is a country of the youth and the youth need to be given the right direction and the right eco-system to grow. Awareness is something which has to be a never-ending process. The adolescent, in their impressionable age, especially need to be kept away from the vices of tobacco chewing/smoking, because most youngsters fall victim to these in this growing-up phase. Parents need to be informed and careful to see that their children aren't trapped in this pitfall. If guardians and elders at home and around are conscious and dissuading, children internalize the indications. Elders need to be leading by example and being pro-active in nipping bad habits of their wards in the bud. As long as all the cues around a youngster point towards the ill-effects of tobacco, we create a safer environment for him, because he picks the cues and constructs for himself a certain model code of habits and dos and don'ts from the experience around him.

Conversely, when the environment he is groomed in has all the signs of a degenerative trend like drinking or smoking, then too he picks those attributes easily and tries unconsciously to emulate those heroics. Evil has a strange attraction! It is also important for the government to ensure that tobacco is not sold to minors and shops selling those around schools and colleges must be moved out of the vicinity. There is a law against such sales but it is not strictly followed and even clandestine transactions take place.

The police should be more attentive towards such violations because though they seem petty offences, they ruin the future of a whole generation, which is a colossal loss of human resources and economic potentials of the country. Today tobacco is a billion dollar industry and the government allows tobacco production and sales in the country mainly because it is a major revenue generator for the economy. But can any kind of money bring back those precious lives which are lost to this fatal addiction?
RELATED NEWS
June 6th, 2020
June 5th, 2020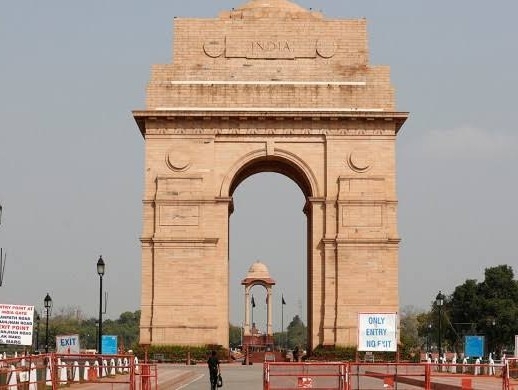 June 5th, 2020