Everest in the 'red'!
---
Questions arise over the safety of mountaineers while climbing Mt. Everest

JUNE 03 (WTN) – Twelve deaths over the week on Mt. Everest have raised concerns about the safety of mountaineers and also the damage caused to the Everest environment and ecosystem by just mass infestation of humanity. One of the major reasons for the deaths, in what is being called the worst year after 2015 in terms of casualties, is being said to be the unprecedentedly high number of climbers vying to reach the summit, that too in a very brief window of a few days of good weather.

The Nepal Government issued permits to mountaineers without check and ended up sending 600 climbers in 40 separate expeditions, all at the same time. This led to a traffic-jam like situation in the 'death zone', between 8,000 and 8,848 meters, leading to long delay and waiting period as climbers filed behind one another in an endlessly long queue. Each minute at such high altitude is important and any delay can be potentially fatal due to the lack of oxygen and rapid exhaustion and dehydration that mountaineers face.

Mountaineering has come up as a booming business in Nepal, bringing in huge revenue to the state exchequer. Due to this, Nepal is giving permits indiscriminately to anyone raising a claim, largely on the basis of internet profiles and online applications. This limits the background check of medical fitness and stamina of climbers. Even if doctors give the fitness certificate, there is no certificate or test of stamina of climbers and whether they would be able to face the tough conditions atop.

There is such a mad rush in people to flaunt their Everest achievement that they are neglecting the pros and cons and their capabilities and shortcomings. This is leading to chaos on the Everest. The trash that is being generated is a serious environmental hazard and there is no systematic effort at cleanup of the piles of garbage— oxygen cylinders, food cans, and human corpses.

China is doing its bid but on the Nepal side, the chaos is only increasing and neither it is ready to ration the inflow of Everest 'tourists' anytime soon because of the economic harvest it reaps from that. Environmentalists and professional climbers are equally alarmed at this new trend of Everest scaling, a sort of fixation around the globe, which is pushing every heck of a trekker to access one of the most difficult peaks on the planet.

It is never an easy climb to the Everest and unless extremely fit and practiced, one must not attempt this feat without being ready for the worst. It is not a status or fashion tag as people are trying to think these days; it is an extremely professional sport that must be respected for what it is. The Nepal government must urgently take steps to regulate people's movement not only because of the safety of precious lives but also for the conservation of the fragile Himalayan ecosystem being regularly ravaged by enhanced human activities in the region, mountaineering being the most prominent of them.

RELATED NEWS
June 6th, 2020
June 5th, 2020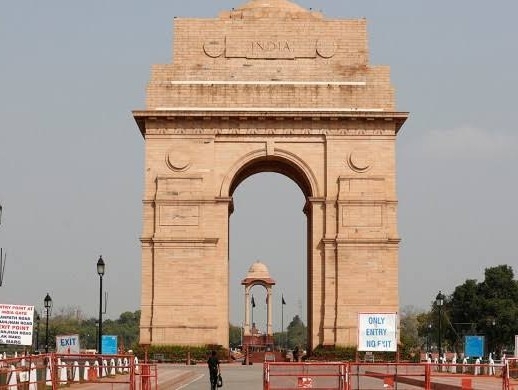 June 5th, 2020