India Making Enormous Contribution in Peacekeeping Missions
Monday - June 10, 2019 10:30 am ,
Category : WTN SPECIAL
---
UN Secretary-General Antonio Guterres appreciates Indian Peacekeeping Missions

JUNE 10 (WTN) – UN Secretary-General Antonio Guterres has expressed gratitude for India's contribution to the United Nations and its peacekeeping missions, underlining the inspiring role Indian women have played for the world body to help maintain international peace and security. India today contributes about 6,400 peacekeepers to various missions across the world.

On the International Day of UN Peacekeepers, Guterres was paying homage to those who couldn't return after their service in the missions. "My message is of gratitude for the enormous contribution that India has been giving to all causes of the United Nations but in particular to peacekeeping and (I) express my enormous admiration for the courage and the spirit of sacrifice of Indian peacekeepers - women and men, a high percentage of women - in support of the ideals of UN," Guterres said at an event organized by India's permanent mission to the UN.

The event, attended by UN ambassadors and diplomats, police and military personnel from peacekeeping, has become an annual tradition along with other solemn ceremonies conducted at the world body's headquarters. Under-Secretary-General for Peace Operations Jean-Pierre Lacroix and Under-Secretary-General for Operational Support Atul Khare were also present during the event.

India has been an example of commitment to the United Nations Charter, to the values of the UN and with the sacrifice of their women and men through peacekeeping, Guterres said, while beginning his address with a 'Namaste' (greetings).

As he ended his address with a 'Dhanyawaad' (thanks), he underlined that India had the largest percentage of women in police force, at around 32 per cent, "which is absolutely remarkable and is an extraordinary contribution to the future of peacekeeping." India's UN envoy Syed Akbaruddin said that the country paid homage to those who couldn't return after their service in the UN peacekeeping.

"Peacekeeping is the United Nations effort which is multi-stakeholder in its essence. All of us are bound together here as Troop Contributing Countries (TCCs). This year perhaps we have had the least amount of casualties but one casualty is one too many," he said.

Peacekeeping has been a difficult endeavor but it has not deterred India from working together for international peace and security. India is the fourth largest contributor of uniformed personnel to UN peacekeeping.

It currently contributes military and police personnel to the UN peace operations in Abyei, Cyprus, the Democratic Republic of the Congo, Haiti, Lebanon, the Middle East, South Sudan and the Western Sahara – which are some of the most dangerous places to serve. Marking the day, Guterres laid a wreath to honor the fallen peacekeepers and honored 119 brave men and women with the prestigious Dag Hammarskjold medal for their courage and sacrifice in the line of duty.

Admiring the bravery and courage of those who lost their lives in the peacekeeping missions, the UN chief said, "…hailing from different backgrounds, our fallen heroes were united in their efforts to help the UN attain its most important objective - to save further generations from the scourge of war." "We ask much of our peacekeepers, in return, we must continue to do all we can to ensure they are as safe as possible," he said, adding that more than 3,800 peacekeepers had lost their lives in the 72 peacekeeping missions since 1948. Akbaruddin expressed gratitude to Guterres for his efforts in strengthening and reinvigorating UN peacekeeping, especially through his Action For Peacekeeping' initiative. "This is an ongoing effort and all TCCs are behind you and with you in support for this initiative," he said. "We are grateful as the Secretary General has provided the Department of Operational Support to address our issues. It is a useful entry point for all issues relating to TCCs," he said, adding that the effort streamlined the administration relating to TCCs.

There has been a dramatic rise in the casualties of UN peacekeepers and the UN's first duty is to increase the safety conditions for them and ensure that in their extremely noble mission of rescuing lives and supporting peace, could not be so easily the target in dramatic circumstances. The UN chief said he felt a personal responsibility for each of the persons dying and he was also focused on restoring the reputation and prestige of peacekeepers.

There can be no denying that India's contribution to the UN in various ways is immense. Not just our soldiers, but Indian diplomats, economists, scientists, cultural ambassadors, engineers – all have contributed to enriching the UN in various ways. As for our soldiers, they don't need to be remembered just for a day; they deserve tribute every day because it is for them and their contribution that the world is today better and peaceful by that much. The need is to strengthen their security and ensure they have a better life in the field, as well as back home, which is often neglected in the quagmire of officialdom.

The UN itself needs more teeth and says in global affairs so that countries could be restrained from choosing the warpath on the slightest pretext. Today the world is sitting on a powder keg and the littlest spark can lead to an explosion that will engulf us all. The UN was instituted to promote peace and cooperation among countries so that occasions of conflict could be effectively thwarted or at least minimized and the future of humanity could be safe. Today the UN seems helpless against the highhandedness of countries like the US or Russia, which belies its objectives. Today the UN has just remained a paper tiger whose orders and advice are disregarded with ease. The warmongers like the US, Russia, China, etc. are continually spurring each other or other countries to provoke conflict despite the UN sanctions and warnings. This corrosion of the stature of the UN, especially in the volatile atmosphere we are in today, has to be stopped by countries uniting and working together towards a greater objective. That will be the most appropriate tribute to the sacrifice of our soldiers.

We need to do more than paying lip service – we need to create a situation where bloodshed, violence, and deaths don't happen. That's the real success of peace and the real purpose of peacekeeping. If peace remains an ever-elusive chimera, then it is a fruitless effort in the end, except that our valiant soldiers keep getting killed.
RELATED NEWS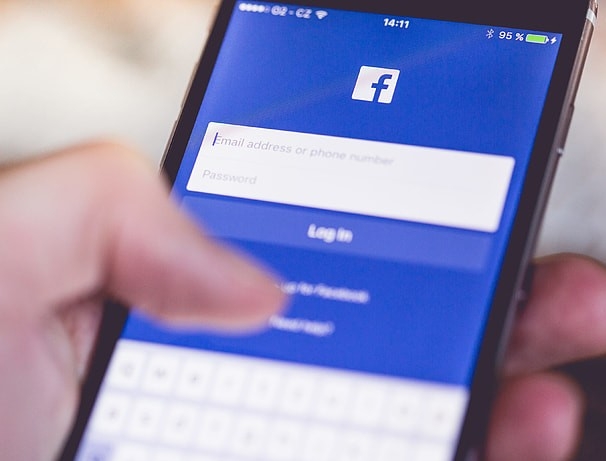 September 19th, 2020
September 19th, 2020
September 18th, 2020