Beware to the clone version of WhatsApp!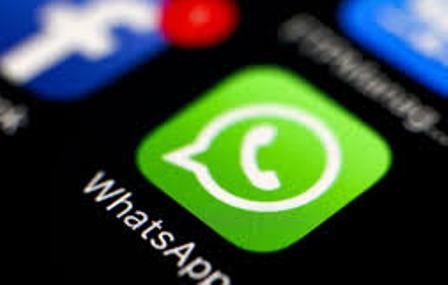 ---
Do not do 'such' mistake on WhatsApp!

JUNE 18 (WTN) - If you have a smartphone then definitely you would use WhatsApp in it. Let you know that the WhatsApp is the most popular instant messaging app in India these days. According to the information, there are about 20 million users of WhatsApp in India. Using WhatsApp, you get lots of benefits and your work of communication becomes so easy through it. But for your information, let you know that if you misused WhatsApp then you may have to face the case in the court. Let's have this complete case describe you in detail.

Actually, WhatsApp's parent company, Facebook has decided to take legal action against those who misuse WhatsApp. In this regard, Facebook says that if a person or company is found to be misquoting WhatsApp, then legal action will be taken. In fact, WhatsApp will take action against people who do automated or bulk messaging i.e. the messages that are not meant for personal use.

However, Facebook has not provided any information about what action they will take against automated or bulk messaging users. Here Facebook has cleared that WhatsApp can't be used for bulk messaging or for automated messaging. Actually, Facebook is going to do this kind of action, because in one report it was revealed that in the Lok Sabha elections, WhatsApp had been used through the Clone App.

For your information, let you know that WhatsApp's free clone app allows you to send bulk messages to WhatsApp users. Actually, there was cress down seen in San Francisco last year. After the San Francisco incident, Facebook had set the limits for forwarding only any message to five people. At the same time in India, much false information was shared from the WhatsApp group last year, after which it was said that these misinformation were responsible for Mob lynching.

Here the Government of India is also pressurizing to stop Fake News on WhatsApp. To maintain its hold in the market with huge users like India, WhatsApp has decided to take action against those who misuse their platform. So we advise you to avoid bulk messaging using the WhatsApp clone, otherwise you will have to face legal action against by WhatsApp.
RELATED NEWS
July 14th, 2020
July 14th, 2020
July 14th, 2020