Be careful! Spying in your bedroom without knowing you
Friday - July 12, 2019 11:51 am ,
Category : WTN SPECIAL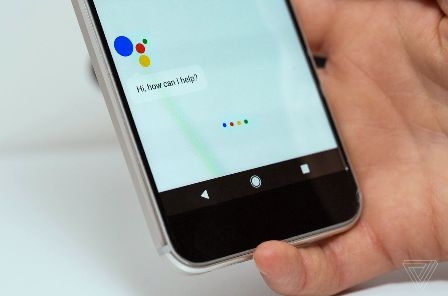 ---
Beware with the voice recording device; your conversation being recorded

JULY 12 (WTN) - Defiantly you use a smartphone and its associated devices in the modern era. Nowadays we have become so accustomed to the smartphone that the smartphone remains with us almost all the time, but if we tell you that this smartphone and its associated devices are spying on you, then you may have shocked through this reading.

Beware, because you can be spied by your smartphone and its associated devices, or may be possible that you are being snooped in your own home at present. For your information, let you know that the through third party employee's smartphone, home speaker and security cameras, your conversation is being listened by Google Assistant, which is clearly a violation of your privacy.

Indeed, it is being said that third party contractors, working for Google, are listening to your conversation through Google Assistant. If this is happening, then it is a cause of concern for all of us because the electronic device is recording our personal talking. According to the information from the media, Google is now recording our conversation through the speakers. Not only this, this audio recording is being sent to subcontractors, and these subcontractors are transcribing it to make Google Speech Recognition even better.

For your information, let you know that Belgian broadcaster VRT NWS has heard about one thousand experts through Google Assistant. It is claimed that in these recordings, they were able to hear people's address and other sensitive information. This complete disputed case has surfaced when Amazon Alexa is already in the midst of the controversy over the allegations of listing people's recordings. One thing that comes from all news is that your privacy is now in danger.

It is being said that in conversation, they get success in listening to all kinds of talking like the personal stories of the bedroom of the people. The conversation of people from all over the world including India has been recorded in this. For your information, let you know that according to International Data Corporation (IDC), Amazon Echo is number one in the Indian smart speaker market with 59 per cent share in 2018. At the same time, Google Home is in the second position with 39 per cent of shares. It means s that the sales of voice recording speakers in India are fast, and the speakers in the house are spying anywhere.

However, Google says that only 0.2 per cent audio clips are transcribed in order to improve the voice recognition. About this serious case, Google says that the full details about the whole matter have been given to Google's Privacy and Security Response Team. After examining this whole matter, whatever action required to be taken.

Google says that all the facts are being checked again to keep the privacy of users safe. Google claims that it will be done in this case that in the future there will be no such incidents. At the same time, Google has assured its users that the audio recordings, sent by users, will not be a part of the review process.

Now you have to see how well Google is able to correct its claim, but we still advise that your private conversation in the bedroom is no longer private if you do not take care. We advise you to keep such a device off during personal matters discussion that can record your voice, or work as a voice assistant. Remember that your caution is your protection of privacy.