Income Tax Department alerts Taxpayers, be careful from the phishing e-mail!
Sunday - July 14, 2019 11:17 am ,
Category : BUSINESS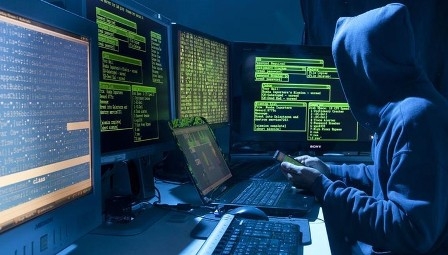 ---
Your one mistake can empty your bank account!

JULY 14 (WTN) - In this era of technology, we all have to use the Internet to do our work easily. By using the Internet, our work becomes fast and easy. When you show the negligence, modern technology and internet can be a cause of trouble for you. That is why, because if you have a slight inadequacy in this time of technology, then you may have to face social and economic losses. We are saying that because hackers watch out for your bank account. If you make any mistake, your bank account may be empty.

In the same context, the Income Tax Department has alerted all the taxpayers of the country. That is why, because these hackers are taking information about your bank account by sending fake tax refund messages these days, and when you are mistaken and inadvertently, they are withdrawing money from your bank account. For your information, let you know that the people have been receiving the messages from the fraudulent for a long time. Income taxpayers are being asked for financial details including bank details in these messages. For this, the Income Tax Department has advised all the taxpayers on website to avoid such fraud.

The Income Tax Department has advised taxpayers that they should not believe on any kind of tax refund message. The department has clearly stated that in response to any message, the information of your bank account, net banking password, PIN, OTP and other financial accounts should not be disclosed to any unknown source. Taxpayers have to be avoided from any kind of fraud, so the Income Tax Department is alerting them by sending related information through SMS and e-mail to all their registered taxpayers.

According to the Income Tax Department, the department never asks the taxpayers to send debit-credit card PIN (PIN), OTP (OPT), password or any other information through phone, SMS or e-mail, which are confidential. For your information, let you know that these days, by sending a mail to taxpayers through phishing e-mail, their bank related information is being sought from them, so that you need to be cautious.

You can save yourself from any kind of fraud on the Internet only by your being alert. If you receive any mail, then first look at the mail id carefully. Either spelling of this type of phishing mail is incorrect, or there is another name similar to that of the Income Tax Department website. If you find any such mistake in any e-mail, never open this mail.

If you have accidentally opened such a mail, then do not ever open the attachment with such mail. Not only this, if there is a link with e-mail, do not click on that link. But if you have accidentally clicked on a link, and you have asked for information about your bank account, debit-credit card information, internet banking password, PIN and OTP in that link. Do not interfere with it, because if you do so you can be a victim of fraud.

So, we advise you to be careful while using the internet, because this is the result of the digital rookie on your bank account. Taxpayers are never asked for any kind of confidential information through e-mail, message or call from the Income Tax Department. Therefore, be alert if you receive any e-mails, messages or calls asking for your confidential information, and do not share your financially confidential information with anyone. Remember, your caution is your safety.