Your bank related information can be stolen due to 'wrong' app!
Saturday - July 13, 2019 4:22 pm ,
Category : WTN SPECIAL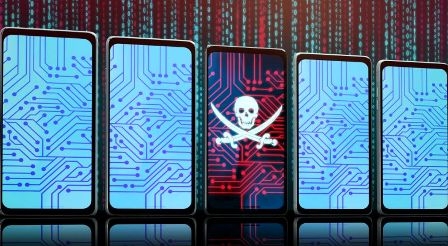 ---
Be careful while downloading the app!

JULY 13 (WTN) - If you have an Android smartphone, then this article is very important for you, because a simple-looking Android mobile app can steal your bank related information. What is this whole case, let's describe you in detail. For your information, let you know that around 10.5 million Android smartphones worldwide are affected by a malware called 'Agent Smith'. According to Cyber Security Solution Provider 'Check Point', this malware appears as a Google app, so it becomes very difficult to find out for this reason.

In fact the malware named 'Agent Smith' already has installed the malicious version by removing the installed application in the device. For your information, let you know that this malware retrieves the applications in the smartphone from the apps of the dangerous version by taking advantage of the vulnerabilities of the Android operating system. This malware can do everything without permission of the user. Since this malware attacks the apps installed by users secretly, it is quite difficult for a common Android users to find it.

Actually, 'Agent Smith' shows malicious advertisements for users with broad access to malware devices, so that the attackers can benefit from it. However, it is being said that this malware can be used for a bigger purpose, and it is the intention that this malware can hack your bank related information.

However, Google has removed all the applications affected by a virus called 'Agent Smith' from the Play Store. But even if there is an app affected by 'Agent Smith' virus in your mobile, then delete it instantly from your smartphone. For your information, let you know that there are 16 such apps, which contain 'Agent Smith' malware. What are these apps, let's tell you about it.

'Agent Smith' malware affected apps are; Ludo Master - New Ludo Game 2019 For Free; Sky Warriors: General Attack; Color Phone Flash - Call Screen Theme; Bio Blast - Infinity Battle Shoot virus; Shooting Jet, Photo Projector; Gun Hero - Gunman Game for Free; Cooking Witch; Blockman Go: Free Realms & Mini Games; Crazy Juicer - Hot Knife Hit Game & Juice Blast; Clash of Virus; Angry Virus; Rabbit Temple; Star Range; Kiss Game: Touch Her Heart; Girl Cloth Xray Scan Simulator.

'Agent Smith' was first downloaded from the Third Party App Store 9Apps. According to the information, this malware is affecting the people of Hindi, Russian, Arabic and Indonesian. Checkpoint security firm says that the 'Agent Smith' malware has mostly affected the users of Indian. However, users of countries like America, Australia, Britain, Pakistan and Bangladesh are also victims of this malware. We advise you to be careful as this malware is spread through third-party app stores, so avoid avoiding downloading from the third party app store, or beware while downloading any app form third party app store.