Donald Trump's claim on the Kashmir issue proves false; Trump being criticized all over the world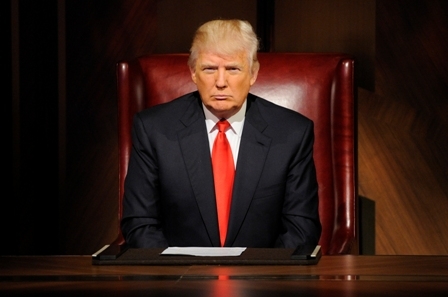 ---
Not one or two, Donald Trump's false claims' more than 8,000

JULY 24 (WTN) – The US President Donald Trump has always been in disputes. Trump has not been able to resolve his country's internal and external affairs, and now he has started interfering in internal issues of the world's largest democracy like India. It is said that Trump has been an arrogant person, but now it is alleged that the American President Trump makes false statement and claims also, due to which he had to face criticism.

In America, his political opponents continue to accuse him of misrepresentation. Amidst all this, the US President Donald Trump is in the news about another false claim. After Trump's claim's being unmasked, there is criticism in all over the world on Trump's claim.

Indeed, the US President Trump has claimed that India's Prime Minister Narendra Modi had requested the US to mediate over Kashmir issue. Trump's statement comes at a time when Pakistan's Prime Minister Imran Khan is on a US tour. After the US President's disputed statement on the Kashmir issue, the White House has come forward and clarified on the basis of India's strong opposition and growing dispute.

Well, this is not the first time when the US President Trump has said anything wrong, false or misleading. The history of Donald Trump shows that he gives false and misguided claims, and he has not done so twice, but has done so thousands of times in his presidency.

According to the information received from the media, since Donald Trump has become the US president, Donald Trump has claimed 8,158 false or misleading claims till January this year. The American newspaper 'Washington Post' had published a similar report in January this year on the two years of the Trump administration, which stated that Donald Trump is the best in making false and misguided claims.

The American newspaper 'Washington Post' had claimed in its report that the US President Donald Trump had made false claims at least 6 times every day in the first year of his tenure, while in the second year of his tenure, Trump has three times faster than the previous year's false claims. And he had made around 17 false claims every day in the second year.

The Washington Post newspaper has cited data of 'Fact Checker' in its report. For your information, let you know that 'fact checker' analyzes, classifies and detects every suspicious statement given by President Donald Trump. Since Donald Trump has become the president of America to the month of January this year, then Donald Trump has done 8,158 false and misleading claims when if the facts of 'fact checker' are believed.

In the report of the newspaper, it has been said that Donald Trump has made the most misleading claims about immigration. He has already made 1,433 claims about this. It has been said in the report that Trump has made 900 claims about foreign policy. At the same time, 854 claims about business, 790 claims about the economy, and 755 claims of jobs have already been done. Donald Trump has so far filed 899 claims with other cases, and about these claims, Fact Checker says that all these claims are false and misleading.

That is, it is clear that American President Donald Trump is constantly accused of making false and misleading claims. The claim which has made by the US President about India and Pakistan on the Kashmir issue has proved to be a misleading one too. Indian Foreign Minister S. Jaishankar while giving an official statement in Parliament on this issue clarified that Kashmir is a bilateral issue between India and Pakistan. And there was no offer of any arbitration to the US President Donald Trump over Kashmir issue on behalf of the Prime Minister Narendra Modi.

After the claims made on Kashmir issue, Donald Trump is now targeted in his own country. The US Foreign Ministry has tweeted on the issue of Kashmir and writes, "Kashmir is a bilateral issue and the two sides should discuss it. The Trump Administration welcomes the talks between India and Pakistan, and the US is always ready to help."

Here, American MP Brad Sherman has described the statement of Trump as an embarrassing statement. American MP Sherman tweeted, "Everyone who knows anything about foreign policy in South Asia knows that India consistently opposes third-party mediation on Kashmir. Everyone knows PM Modi would never suggest such a thing. Trump's statement is amateurish and delusional and embarrassing." MP Brad Sherman has apologized to India's ambassador in the US after Trump's statement on Kashmir issue.

This is not one or two times when the US President Donald Trump has made a false or misleading claim. The American newspaper itself is saying in its report that Trump has made false and misleading claims more than 8 thousand times, after which the questions are constantly being raised on his credibility. The claims of Prime Minister Modi's arbitration over Kashmir issue are also a false and misleading claim to Trump.

A major military and economic power in the world, India does not need any intermediary to resolve the Kashmir issue. Donald Trump should first resolve issues with China, Iran and North Korea. Well, Trump has no right to claim that he makes false and misleading claims on India's internal issues. India is so capable that it can solve the Kashmir issue on its own.
RELATED NEWS
August 13th, 2020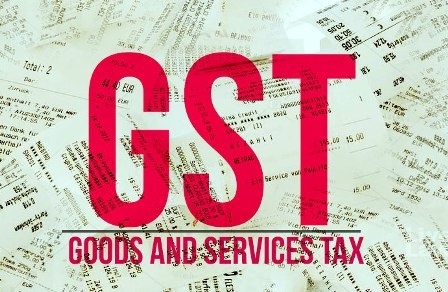 March 13th, 2020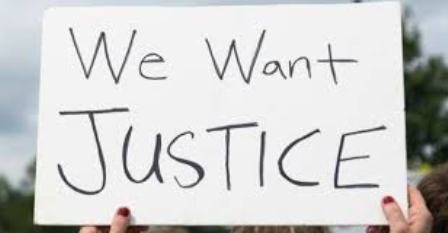 December 8th, 2019