Minister Arif Aqueel gives send off to 296 Hajj Pilgrims
Sunday - August 4, 2019 11:04 pm ,
Category : BHOPAL
---
Hajj Pilgrims left for Hajj from Bhopal Embarkation Point

Bhopal 4 August [WTN] : The Minister for Minorities Welfare Arif Aqueel gave send off to 296 Hajj pilgrims, who left for Jeddah from Bhopal Embarkation point today. Two flights taking Hajj pilgrims took off directly for Jeddah (Saudi Arabia) at 9.35 a.m. and 11.35 a.m.

Hajj pilgrims, who are going for Hajj-2019 through Madhya Pradesh Hajj Committee, were taken to the Raja Bhoj Airport, Bhopal by special buses from the Hajj Transit Camp for the first and second flight. The first group of Hajj pilgrims proceeded from the Hajj House for the airport at 4.00 a.m., whereas the second group left the Hajj House at 5.45 a.m. Janab Hafiz Mohammad Siraj-ul-Hasan Mujaddi reached the airport to conduct special prayer.

Hajj Pilgrims were given send off by Shahr Qazi Janab Syed Mushtaq Ali Nadwi Sahab, Mufti-e Shahar and Member of Madhya Pradesh Hajj Committee Janab Abdul Kalam Qasmi, Janab Hafiz Abdul Hafeez, President Masajid Committee and Member of the State Hajj Committee Janab Amir Aqueel, Janab Abdul Mughni Khan, Janab Mohammad Aslam of Seoni, Janab Mohammad Abrar, Janab Haji Mohammad Adif Khan of Chhindwara, Janab Ali Hussain Shivaam of Bhopal, Janab Sabir Khan of Vidisha and Mohtarma Nazma Ansari.

Janab Syed Babar Hussain, Nayab Shahar Mufti of Bhopal Janab Hasseb Ullah, Secretary Mutawalli Committee of Bhopal Janab Shadab Rahman, Janab A.R. Anjum and Former Corporator Janab Syed Shahid Ali were present on the occasion.
RELATED NEWS
September 24th, 2020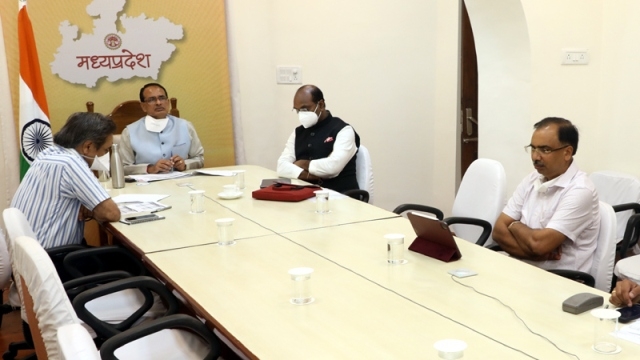 September 20th, 2020
September 17th, 2020