Redressal of each and every problem of common man to be ensured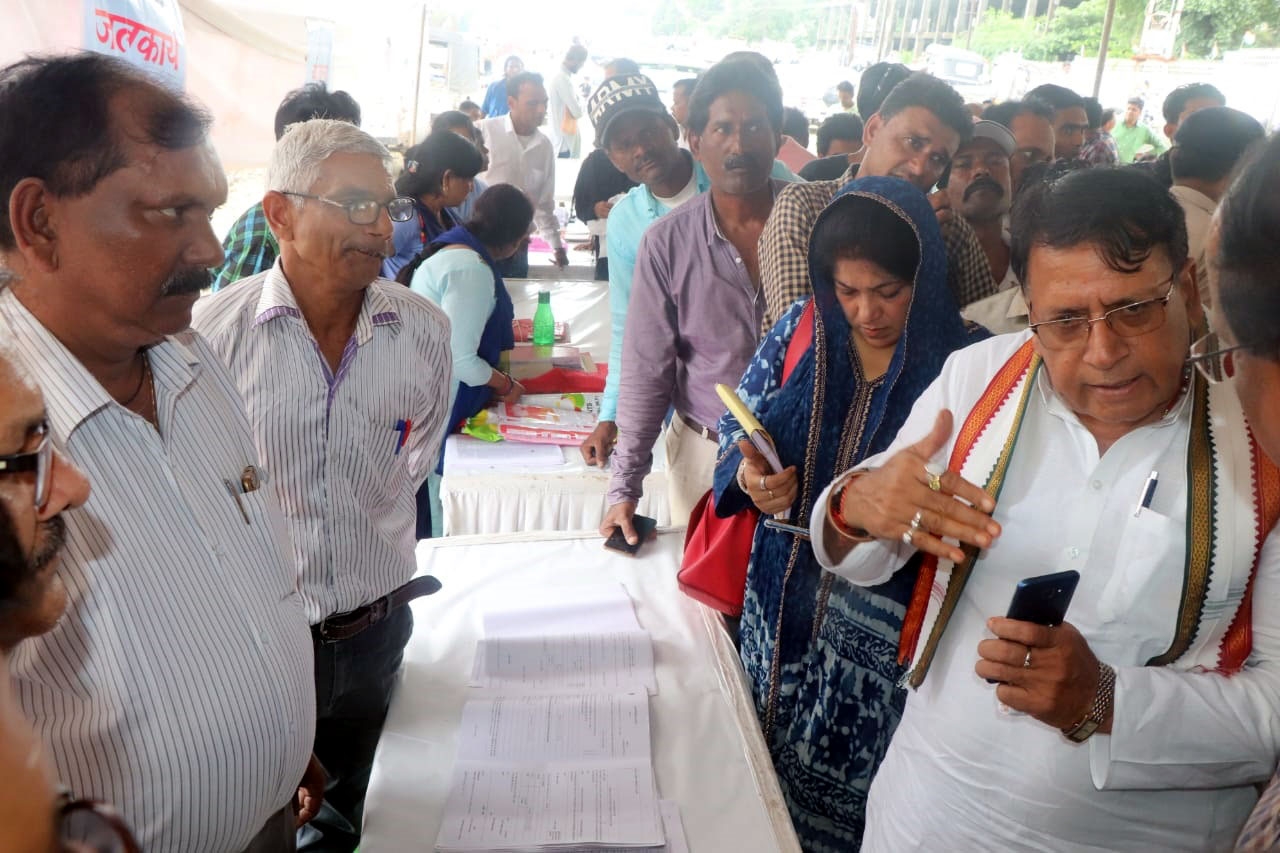 ---
PR Minister Sharma at 'Aapki Sarkaar-Aapke Dwaar' programme
Bhopal 4 August [WTN] : The Minister for Public Relations P.C. Sharma attended 'Aapki Sarkar-Aapke Dwaar' programme held at ward number 24 of Bhopal today. He heard grievances of people and directed officials for its immediate redressal.

Sharma told people that the state government is committed to resolve each and every problem of common man. He said that people need not visit tahsil, district and state level offices now to get their problems redressed. Under the 'Aapki Sarkaar-Aapke Dwaar' programme, officers of every level will reach at the doorstep of common man and redress their grievances. Sharma further mentioned that attention will be also paid towards development of area along with the redressal of problems under the programme. Development works will be done on priority.

Corporators Shabista Zaki and Yogendra Singh Chouhan along with eminent citizens, residents and all the officers of the district were present at the "Aapki Sarkaar-Aapke Dwaar' programme.

Tour programme

PR Minister Sharma will take part in birth day programme of famous singer Late Kishore Kumar in Khandwa in the evening today. He will participate in Shahi Sawari after darshan of Mahakaal in Ujjain on Monday, August 05. He will return to Bhopal late in the evening.
RELATED NEWS
September 26th, 2020
September 26th, 2020
September 26th, 2020