Your 'negligence' on adult websites can cost you dearly!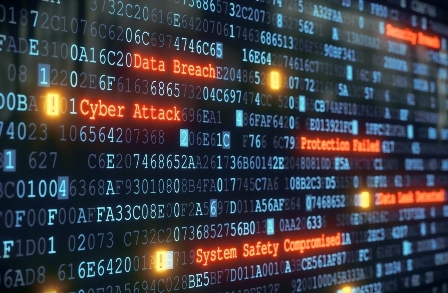 ---
Be careful on porn sites; your personal data may be leaked!

AUG 22 (WTN) - Smartphone usage has increased a lot these days due to cheap internet plans in India. In today's times, crores of Indians have smartphones, and they are using it to handle their important tasks along with calling. But it has been seen that these days the trend of watching videos on smartphone in porn sites is increasing in India.

According to a research, the number of people watching online porn videos in India is constantly increasing, in which women are not far behind. But if we tell you that watching videos on porn sites can prove dangerous to you due to your negligence, then after reading this you may be wondering why? What is the whole matter? Let us tell you in detail.

Actually, the news of the leak of users' data from a porn site has been revealed. According to media reports, as per to a report published on The Next Web, an adult website named Luscious has made the data of one lakh users public. For your information, let you know that Luscious is an adult website that gives users the option to upload porn photos and animations by hiding their identity. In the greed of this option of the site, users have been negligent and now after the data leaks, users are getting scared.

For your information, let you know that the researchers of vpnMentor have detected this deficiency. Regarding this leak, vpnMentor has said in its report that the data leaked from the Luscious Adult website due to the disturbance contains information such as users' emails, their genders and their citizenship. Not only this, even full names of users have been exposed in some e-mail IDs.

According to the report, this happened because users' data was in unsecured and unencrypted format. Due to this, activities like their comments, likes, upload and blog posts were also easily accessed on this adult website.

According to vpnMentor, this information can be a huge security risk for users of the site. According to cyber security experts, after knowing the e-mail and country of the users, they can be easily made victims of scams like phishing, blackmailing or recovery. Not only this, they can also be harassed by getting information about the activity on the porn site of the users.

After doing research, Next Web has also released a list, in which they have estimated from an e-mail address how many users from which country, whose data has been leaked. According to the list, data of six thousand Indian users has also been leaked. According to the researchers, the breech was first spotted on August 15 and the next day it was reported to the Luscious Adult website. According to the report, this mistake was rectified after giving information.

By hiding their identity, adult website gives the option to upload porn photos and animations. If you have been trapped into this kind of adult websites' hoax, then your data may be leaked. At the same time, someone can also blackmail you if data leaks. It is best not to take the risk of visit to adult websites, this will be better for you.

RELATED NEWS
August 10th, 2020
August 10th, 2020
August 10th, 2020