Now upload your own documents for the voter list!
Tuesday - September 3, 2019 2:29 pm ,
Category : BHOPAL
---
Know about the Electors Verification Program?

SEP 03 (WTN) - Even if you have a voter I-card issued by the Election Commission of India, then for your information, let you know that from September 1, the Election Commission has started a special campaign 'Electors Verification Program' (EVP) across the country. What is this campaign, and what you have to do in it; let's tells you in detail about it. Actually, the Election Commission is now conducting voter ID verification of voters. This special campaign of the Election Commission will run from September 1 to October 15.

The voter list will be updated through crowd sourcing (public participation) under the Electors Verification Program (EVP). Under this program, a voter will be given a user name and password from each family, so that the voter will upload all the documents related to the registration of himself and all the voters of his family.

The Election Commission argues that the BLO will scrutinize voter details through this process, and this process will save a lot of time in scrutinizing the documents. The Commission says that the objective of this step is to properly assess the voter list, self-verify it and empower it to correct it immediately if there is any mistake in the voter list.

This program will start in all the states and union territories. It will be attended by 36 CEOs at the state headquarters level, 740 district election officers at the district level and election registration officers at about one million election centers.

But you must be thinking whether this process is complicated, or will it not waste your time? Let us tell you what you have to do under Election Verification Program (EVP) of Election Commission? For your information, let you know that for voter list verification, you have to register yourself first with mobile number, voter card number and email on nvsp.in. For this, you can also do this by downloading the Voter Helpline app from Google Play Store. After registering, you have to upload an ID for verification of each voter.

The BLO will investigate this after uploading the documents of the voters for verification. When the voter verifies their information, then the BLO will also come to your house to verify it with a smartphone. When the BLO comes home, the voter has to show his ID and the rest of the documents. If you are unable to do all this yourself, you can also complete this process through the nearest computer center.

According to the Election Commission, seven documents already approved; Apart from passport, driving license, Aadhaar card, ration card, identity card for government / semi-government employees-officers, bank passbook and farmer identity card, three more documents can also be used for authentication of voter's details.

These documents are PAN Card, a smart card issued by RGI under NPR and the latest water / telephone / electricity / gas connection bill for that address should be either in the name of the applicant or in the name of his / her parents. Not only this, voters will also be allowed to upload documents verified with DigiLocker, for which provision has been made on the prescribed digital platform.

If you too are facing any kind of problem due to any kind of mistake in the voter list, then it is a good opportunity for you to correct these mistakes yourself. We advise you to upload and verify your documents through the facilities provided by the Election Commission like NVSP portal and Voter Helpline app, so that you do not have to face any kind of problem in the near future.

RELATED NEWS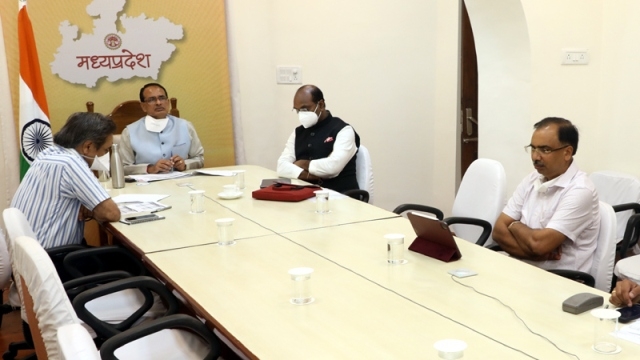 September 20th, 2020
September 17th, 2020
September 16th, 2020