Woodland launches its all-new Techno- Jacket Collection 2019
Friday - September 6, 2019 12:20 am ,
Category : LIFESTYLE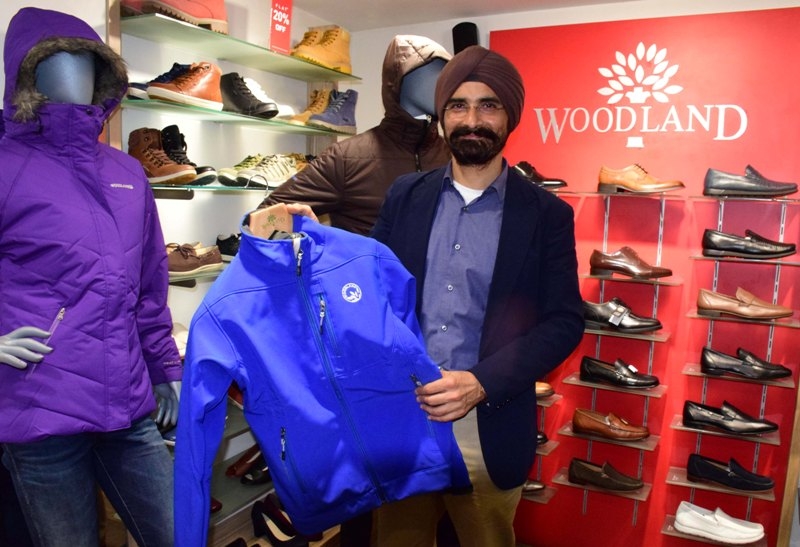 ---
Developed on the theme of 'Know your Winters', Woodland ensures a specialized gear for every kind of varying climatic conditions in the country

Bhopal: Woodland, country's leading outdoor gear brand is back with a bang, this time with its all-new Techno-Jacket Collection 2019. When its winters, one must be sure that One-Size does not fit all and thus, every outdoor / winter situation has its own set of requirements to safeguard ourselves leading to the development of the 'Techno-Jacket Collection' 2019. The new collection is inspired by the thought of Woodland being the only brand that best understands 'Know your Winters' and thus, have a product specialized for each kind of winter conditions.

Speaking on the occasion, Harkirat Singh, Managing Director, Woodland said, "Being the pioneering leader for outdoor wear in the country, we have always focused on promoting outdoor sports while ensuring safety of the consumers. Technology has been the key driver for all our products that we have been launching. This season, we are taking this space to a new tangent and have developed technologies like 'InfraLite', 'Heat Lock', 'Storm Breaker', 'Woodland BOA Closure System Shoes' et al that support your expeditions and ensure your safety in varying kinds of climatic conditions. The collection is a mix of categories and colors; helping you survive in different weathers. The aim is to be a one-stop destination for all kinds of outdoor sports and you will see a lot of development in this space in times to come"

"The cosmo audiences of the city has wide acceptance for the newer colour palette as per the Global lifestyles and thus, gives us the confidence to invest our energies in development of more and more styles suiting their taste preferences.", Mr. Singh further added.

Inspired by innovation & technology,Woodland, the leading outdoor adventure brand, has launched their latest technologically enhancedcollection for this winters. The limited-edition lineof these techno-jackets has varying technologies like 'Infralite', 'Heat Lock' and 'Storm Breaker' technologies embedded init, that are made for varying climatic condition, thus taking good care of explorers aiming different kinds of winters.

With Active Insulation being its USP, INFRALITE jacket is made up of a combination of:
thin loft insulation made up of micro fibres with excellent compatibility and softness
the lightweight insulation is provided by core fibers that are engineered and constructed to add appropriate levels of comfort without adding weight.
It offers a wide range of products engineered to match the silhouette needs and performance demands based on the temperature, level of activity, and tolerance to cold, delivering superior degree of warmth, flexibility, softnessand exceptional durability.

For cold weather,the lightweight HEAT LOCK Jacket is highly durable and an active fit for outdoor sports. The Heat Lock technology has two variations, one is the Foil and other is the Fleece.
HEAT LOCK Foil is made up of a silver dots coated fabric. These silver dots not only regulate the body temperature but also boost up the retained body heat by 20% and dissipate excess body heat generated.
HEAT LOCK Fleece is made up of micro fibers forming air chambers. These air chambers act as air pockets that trap air and prevent loss of body heat.It provides excellent heat insulation without weight.This fabric doesn't pills or forms unpleasant fiber nodules

STORM BREAKER Multi-functions-Windproof, water resistant, breathable and cold resistant provides protection against severe weather conditions. Made up of highly concentrated woven fabric, this multilayered jacket consists of:

Top layer made of a water based PU
Middle layer consists of a membrane with a continuous microporousstructure. It provides breathable wind protection keeping the chilly wind away from entering
Inner lining comprises of fleece that provides excellent heat insulation
RELATED NEWS
May 28th, 2020
May 26th, 2020
May 22nd, 2020