No card no cash; this way to be the payment method in the future!
Saturday - September 7, 2019 9:28 am ,
Category : WTN SPECIAL
---
Payment to be done only by the scanning of the palms!

SEP 07 (WTN) - Until some time ago, you used to pay by cash or check after purchasing. But times changed and the way of payment method changed after the advent of Internet revolution in all over the world. After purchasing any item or using a service, you can pay for it digitally. Digital means that you can pay by credit card, debit card, internet banking, mobile wallet or then UPI.

But if we tell you that in the coming days the method of payment is going to be even easier and different. This method of payment will be so easy that you will not need any kind of credit or debit card nor cash to make the payment. After reading this, you must have wondered whether it is really possible that at the time of payment, there is no need for any kind of card and cash.

Yes, something similar can happen in the coming days. Actually, as a new option of payment, now hands can be scanned as payment method! For your information, let you know that according to a report of New York Post, the e-commerce company Amazon is doing a test that after purchasing goods at its store, customers will be able to pay using biometric technology. According to the report, Amazon can implement this payment system for all its food and supermarket stores by next year.

For your information, let you know that this technique of hand scanning will be different from a mobile phone finger print scanner. It is being said that no device will have to be physically touched to pay through this technology. Through this technique, palms will be scanned from a distance and payment will be done.

Actually, when a customer pays in this way, the money will be paid from the card linked with the details of his palms in this technique. By the way, this system is in testing mode and work is being done to make it more accurate. It is being claimed that it will be very easy to take payments, because it will not take much time to take payment.

People associated with this project say that while it takes 3 to 4 seconds to pay with a card, payment, but only 300 Millisecond will be taken in the payment by this technique. The customer does not even have to carry a mobile phone to pay with this method.

But even before the introduction of this technology, the privacy and security of the customer are being questioned. To pay through this technique, people will have to give their biometric data, which is expected to be misused. At the same time, fears are being expressed that it may also lead to fraud. Now it has to be seen whether customers adopt this technology introduced by Amazon and give their biometric details?
RELATED NEWS
June 6th, 2020
June 5th, 2020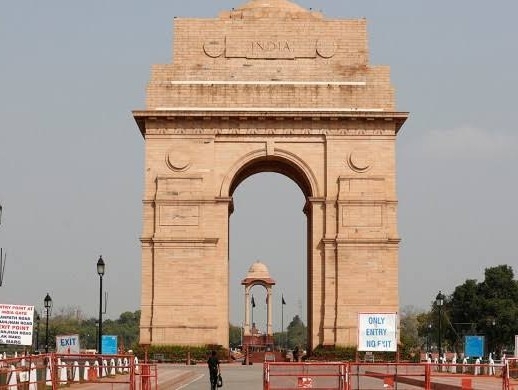 June 5th, 2020