Facebook launches 'Facebook Dating' app to remove loneliness
Saturday - September 7, 2019 11:48 am ,
Category : WTN SPECIAL
---
Everyone waits for the launching of 'Facebook Dating' app in India

SEP 07 (WTN) - There was a time when the expression of feelings for someone sitting far donr through the medium of letters, because not everyone had telephone facility. The process of expression of expressions through letters continued for years. After the telecom revolution, the conversation started through mobile. After the Internet revolution and the arrival of smartphones in every hand, the era of social media sites started, which changed the life of human being.

In the era of social media, there are many options to search for friends and love partners. Now it is not the time that friendship or love happens with a person living in neighborhood, a person studying with school-college or any other acquaintance of the city. Friendship and love have become global due to social media sites. You will get to see, hear and read many examples where married people are citizens of different countries.

In the increasing stress of work and the rush of life, man thinks of making friends or love partner so that dating can reduce his stress. To meet the same needs of its users and allow them to search for a dating partner, Facebook started an online dating service in the US on Thursday.

This Facebook app is named 'Facebook Dating'. According to the information, this app will allow users to link their Facebook and Instagram posts to a different dating site. This app will work to connect millions of users. The biggest feature of this is that it will be completely free, while other dating sites have both free and paid plans.

Giving information about the app, Nathan Sharp, the head of this Facebook project, wrote, "The Facebook dating app gives you the opportunity to connect with friends of your friends who are not on your friend list. A special feature in this is 'Secret Crush'. Through this feature, people can meet people who like each other, but they do not want to reveal these relations to the world. For your information, let you know that this site does not match the users till both the side users express crush to each other.

Facebook says that it is important to have love in everyone's life. On the other hand, having a partner in one's life is his personal matter. Many people like to hide their love story. In such a situation, this secret dating site of Facebook will work for them. Facebook claims that safety and security have been taken care of a lot in this app. In this, users will be able to report and block anyone. At the same time, with the help of its feature, you will be able to prevent anyone from sending photos or videos.

Indeed, Facebook's chief executive Mark Zuckerberg announced the project last year, stating that it was being designed for real long-term relationships and not for short-term relationships. Zuckerberg said that one in three marriages in the US begins online. In such a situation, it can be said that this Facebook project will be very popular in America.

For your information, let you know that Facebook dating app has been launched in 19 countries of the world including America. In Europe, it is planned to be launched in 2020. The company has not said anything about the launch of this service in India. Since this service is being launched in South East Asian countries, it is expected that it will be launched in India soon.

Well now we have to see how long this project of Facebook is launched in India, so that it will be easy to search partners for dating in India, the world's second largest populated country. But apprehension is being expressed that the arrival of such dating site in India may boost the prostitution. That is, if there is negativity in this app, then there is also positivity. Well, now we have to see how far people will have to be able to remove their loneliness after the launch of the Facebook Dating app in India.
RELATED NEWS
June 6th, 2020
June 5th, 2020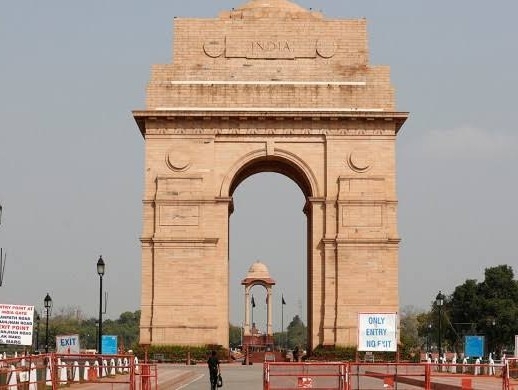 June 5th, 2020