Now Pakistan dishonest with China!
Wednesday - September 11, 2019 12:31 pm ,
Category : WTN SPECIAL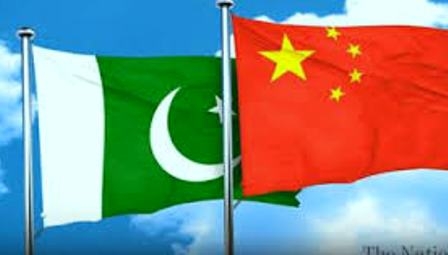 ---
China's CPEC project being 'eclipsed' in Pakistan under the US pressure!

SEP 11 (WTN) - Pakistan, which promotes terror, has always had a tendency to cheat. Pakistan has always betrayed countries like India and Afghanistan. Pakistan, known worldwide as a failed nation, is now cheating China. As you know, Pakistan is facing a severe economic crisis these days. China has always been with Pakistan under the diplomacy of putting pressure on India, but a fraudulent country like Pakistan is now betraying its oldest ally, China.

In fact, Pakistan has slowed down the pace of China's ongoing projects under the billion-dollar ambitious Belt and Road (BRI), which is a major setback for China. For your information, let you know that the China-Pakistan Economic Corridor i.e. CPEC was started in the year 2014. China's ambitious project of about 6000 crore dolor was to connect China's Xinjiang state to the city of Gwadar in southern Pakistan.

As you know, China is a very important country for Pakistan in diplomatic, economic and strategic terms. China and Pakistan have always been supporting each other's right and wrong policies to put diplomatic and strategic pressure on India. In this series, immediate Nawaz Sharif Government of Pakistan agreed to complete the CPEC project with China.

The CPEC project in Pakistan includes several schemes including development of Gwadar port, power plants, road construction. But due to planned planning of the Government of Pakistan, many of the Phase One projects are still incomplete, while the final deadline for completion of the Phase One projects is this year, where only the first phase projects have not been completed then it is meaningless to talk about the projects of the second phase. Special economic zones and industrial infrastructure are to be built under the Second Phase of projects under CPEC.

Pakistan is not giving a jolt to CPEC, an important project of a country with an expansionist mindset, without any reason. Although, Pakistan has not given any reason for the delay in this projects, but experts believe that the Pakistan Government does not want to complete these projects within the time limit only under economic and political strategy and diplomacy.

According to experts, there is currently no progress on China's ambitious plans, even China knows this. China is well aware that Pakistan has either stopped work on the projects of CPEC, or the pace of completion is low.

It is known that trade war between America and China is going on for dominance in world trade these days. America, the capitalist country, has always been against the policies of China, a communist country. In such a situation, the US does not always want China's economic or diplomatic influence to increase in Pakistan. Pakistan is also well aware that its economy is under the control of the US and the financial institutions like World Bank and International Monetary Fund, which are in the US influence.

For your information, let you know that China is fully utilizing Pakistan's resources under the CPEC scheme. Due to Chinese investment in CPEC, a large number of Chinese equipment and goods are being imported, which has led to a huge current account deficit and foreign debt of Pakistan. According to a report released in July by the International Monetary Fund, Pakistan's total foreign debt reached the equivalent of $ 85.4 billion in the month of March. About 25 per cent of this loan is taken from China.

The main reason for Pakistan's economic plight is the economic mismanagement of the Government of Pakistan. For your information, let you know that due to increase in imports and debt repayment, Pakistan's foreign exchange reserves are almost empty. Pakistan had taken a loan of $ 16 billion from abroad in the financial year 2018-19 to somehow meet the shortage of foreign exchange. 42 per cent of the $ 16 billion loan that Pakistan received came from China. Even after the non-supply of foreign exchange reserves, the Government of Pakistan succeeded in getting the bailout package of $ 6 billion from the International Monetary Fund.

For your information, let you know that the International Monetary Fund has approved the bailout package to Pakistan on very strict terms, after which Pakistan is in the radar of the International Monetary Fund these days on the expenditure being made in CPEC, on which the US influence is. It is clear that due to the huge debt, Pakistan has reduced the speed of many projects of CPEC. Officials in Pakistan are currently not paying much attention to CPEC's projects. This is why, because the National Accountability Bureau of Pakistan and the International Monetary Fund have imposed many restrictions in view of the debt of Pakistan.

These were economic reasons behind the laxity in CPEC's schemes, but according to experts, there are some political and diplomatic reasons behind it. As you know, the Army in Pakistan has a lot of control over the government there. Pakistan's military is now relaxed to publish reports criticizing CPEC, whereas two years ago no newspaper could dare to publish articles criticizing CPEC. The Pakistan Army, which interferes with the policies of the Government of Pakistan, has indirectly approved the criticism of CPEC, which means that it now wants to pull itself back from this costly project.

Actually, opposition has now started in Pakistan against China's CPEC project. There was a time when Pakistanis felt that the CEPC project would bring revolutionary changes for Pakistanis. But gradually the Pakistanis understand that this project of China is not as good as they are thinking. Pakistanis now have to think that the CPEC project fully fulfills China's ambitions.

China's CPEC project is being strongly opposed in Balochistan too. A few days ago the Baloch were attacked in a luxury hotel in Gwadar, in which Chinese citizens were narrowly escaped. China has expressed apprehensions about the safety of Chinese nationals working in Pakistan from time to time, but the Government of Pakistan can't guarantee the security of Chinese nationals in the hideout of terrorists.

At the same time, America wants Pakistan's help in peace deal with the Taliban in Afghanistan. In such a situation, Pakistan wants to use this opportunity to go closer to America. The US has been opposing the CPEC project of the Chinese since the beginning, due to which Pakistan has shelved China's ambitious CPEC project in view of the US concerns.

It is clear that the Pakistan Government is cheating China in a way. Pakistan wants to keep both these countries, China and America happy, so that its economic, strategic and diplomatic help continues. But the difficult question facing Pakistan at this time is whether it should support China to control India, or to please America to get financial help. Whatever it be the case, but Pakistan has betrayed China in a way by investing billions of dollars in CPEC by now slowing down the pace of project work.
RELATED NEWS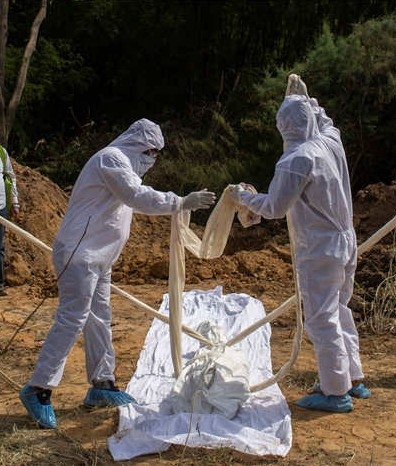 August 5th, 2020
August 5th, 2020
August 4th, 2020