Experience our tech advancement in Four day Bhopal Vigyan Mela 2019, Begins at BHEL dussehra ground
Saturday - September 14, 2019 7:53 am ,
Category : BHOPAL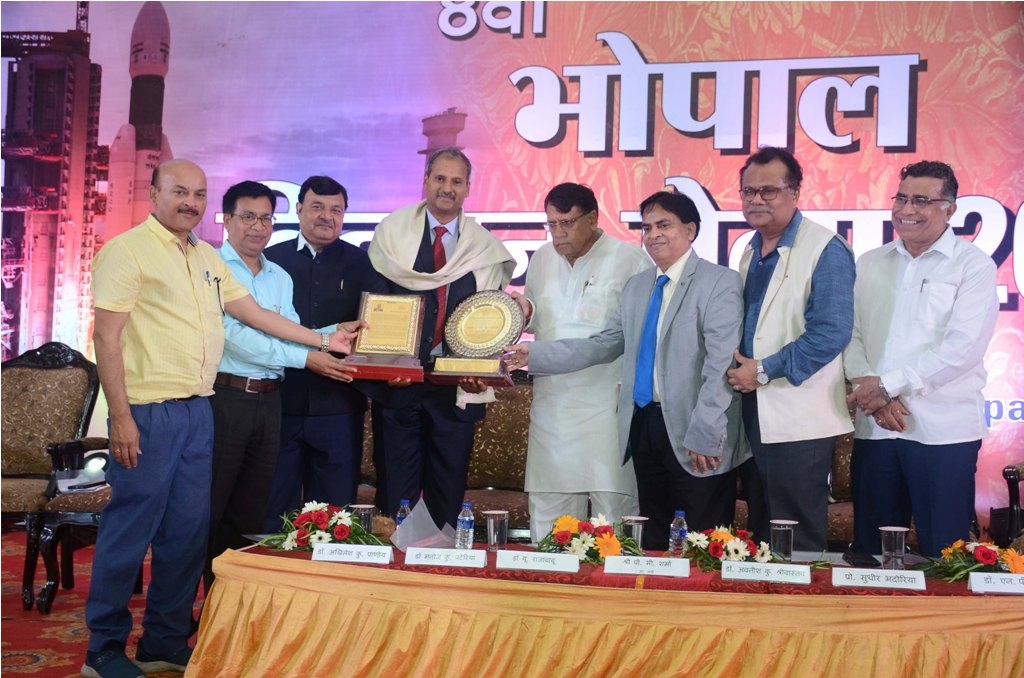 ---
DRDO Mission Shakti lead scientist Dr U Rajababu Honoured

Brahmos, DRDO and Science Theme pavilions, new innovations, science dialogues and awards are main attractions of this year

Bhopal, 13 September 2019. With the motive to explore India's technological developments for common man, Bhopal Vigyan Mela 2019 starts today at BHEL dusshera ground. This is the 8th year of this Vigyan Mela. Science and Technology Minister of Madhya Pradesh Mr. PC Sharma formally inaugurate Bhopal Mela. This Mela is jointly organised by Vigyan Bharti Bhopal, CSIR-Ampri Bhopal, Vigyan Prasar New Delhi and All India Council for Technical Education. On this occasion, Secretary DSIR and Director General CSIR Dr. Shekhar K Mande of New Delhi were present as special guests.

In the inaugural ceremony, renowned scientist and mission director Mission Shakti, DRDO, Government of India, Dr. U Rajababu, was honored by Minister P C Sharma for his leadership and commendable contribution of Dr Rajabau India has developed the capability to destroy a satellite from a missile. On this occasion, the research journal of AMPRI Bhopal 'Applied Innovative Research' is also released. Dr. Avnish Kumar Srivastava, Director, CSIR Ampri Bhopal and Prof. Sudhir Singh Bhadauria, General Secretary, Vigyan Bharati and other senior scientists and dignitaries were present on the occasion.

In his address, P C Shrma said that it is a proud moment for us to honour renowned scientist DR Rajababu whose extraordinary commitment towards mission Shakti makes India to share elite club with selected countries in the world. Sharma congratulated the scientists of the country for their excellent work. Minister PC expresses his happiness over organising Vigyan Mela and congratulate the organizers.

On this occasion DRDO renowned scientist and mission shakti's director Dr. U Rajababu said that it was not easy for us to ensure success of mission shakti. Our main challenges during the mission include time calculation of missile and satellite because a nano second time difference could fail our mission. Another challenge was maintain the proper speed and information gathering as at the satellite revolves around the earth and proper satellite location and mission launch timing should be accurate.

Dr Rajababu further said the thought we had finalised all our preparation of launch of missile to destroy our satellite but another biggest challange was to ensure the target satellite should be ours because there are so many satellite and other objects are in space and deviation in target or if our missile hits other countries satellite it could be war like situation. But we hit our own target satellite. He further said that India is a piece loving country but now we are in stage that if anybody will create trouble for us we are in position to hit them hardly.

Four days Vigyan Mela will commence from Sept 13 to 16 BHEL Dussehra ground. More than a hundred stalls of various government and non-government departments have been set up in this Mela, with the aim of making people aware of local and regional, national and global development in science and technology. In the fair, well-known institutions of the country will share their achievements, continuous development and their significant contribution in Indian science and technology.

Giving information about the Vigyan Mela, Vigyan Bharati general secretary Prof Sudhir Singh Bhadoriya said that different theme based pavilions are set up this year like Technology Demonstration Pavilion, Handicraft Pavilion, Health Pavilion, Agri-Tech Pavilion and as well as pavilions related to the planning and events of the government. This time also a special pavilion lab has been set up for CSIR and Department of Science and Technology.




The Vigyan Mela is being organised with an objective to apprise students and common men about the career opportunities, achievements of Indian scientists and science in ancient India, efforts for research and development in the country and expansion of scientific approach among the common men.

The main attraction of the Mela will be progress in the modern science and technology beside art works of bamboo, clay craft and metal science. Moreover, special pavilion displaying innovations, various competitions for children, interaction with renowned scientists of the country, seminar, lectures, pavilion focusing on environment awareness and cultural programmes are the main features of the Mela.

Ministry of Earth Sciences, Indian Space Research Organisation (ISRO), NHDC, ICAR, CAIR, DRDO, Union Ministry of Ayush, BHEL, Coal India ltd, BrahMos Aero Space, various departments of the government, Tata, NPCIl and NTPC besides several other organisations are participating in this Vigyan Mela.- Window To news
RELATED NEWS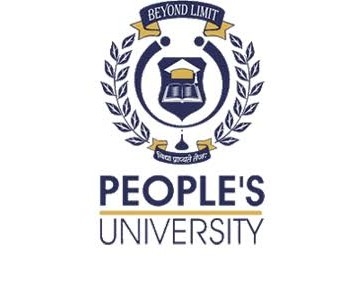 June 1st, 2020
May 29th, 2020
May 22nd, 2020