Visitors and collage students witnesses India's scientific progress at Bhopal Vigyan Mela
Sunday - September 15, 2019 12:11 am ,
Category : BHOPAL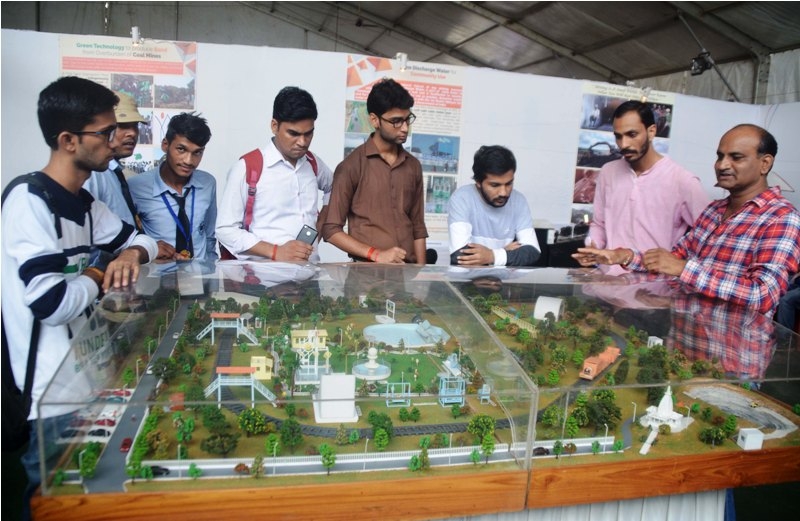 ---
On second day Hindi Diwas programs and Lecture on Nano Technology held at Vigyan Mela

Bhopal, Sep 14, 2019: On the second day of Bhoapl Vigyan mela huge enthusiasm seen among students to see India's scientific and technological progress demonstrated over different pavilions here. Recent milestone achieved by India by sending Chandrayan to Moon's orbit and DRDO latest weapon and missile technology models and information enraptured every visitors in Bhopall Vigyan Mela.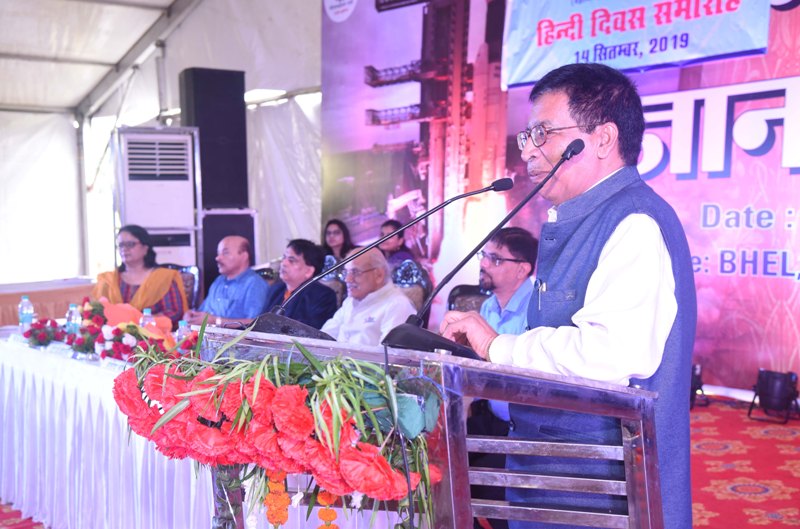 On the occasion of Hindi Diwas today, a program on Hindi language been organised at Vigyan Mela in which Prof Santosh Chaube, Chancellor Rabindra Nath Tagore University has honoured with 'Rajbhasha Vigyan Utkrishta Alankaran'.

An interaction session is also organised at AMPRI auditorium where renowned scientist and Head of mission Shakti Dr. U Rajababu explains technical aspect of Mission Shakti by which India developed technology to destroy a satellite by Missile. About 250 people from different professions of the capital attended the lecture. Dr. Rajababu has given a step by step demonstration of Mission Shakti. Along with this, he also answered questions related to the mission power and Indian scientific activities of the people present in the event.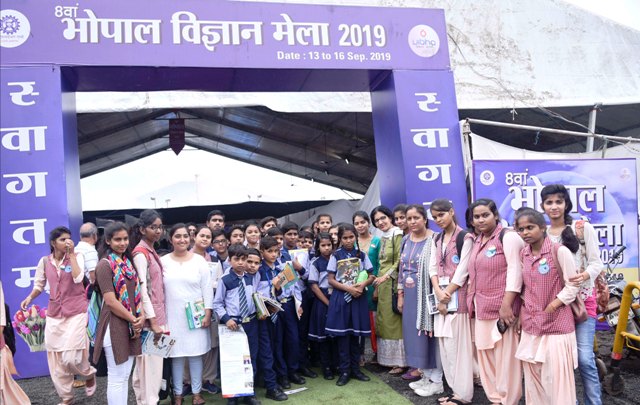 A lecture on Nano Technology by Dr Avnish Srivastava, Directir, CSIR-AMPRI is also held today. In which Dr Avnish focuses on the importance and use of nano technology in modern technological advancement. He said "Nano technology is useful because of size, and due to size it is easy to reach target. Size and weight matter in every technological innovation and that is the reason while nano technology reduces the size application of extremely small things and can be used across all the other science fields, such as chemistry, biology, physics, materials science, and engineering."

Other attractions in Mela are model of arranging a unique traffic light for low traffic pressure locations. Its specialty is that it can help in saving electricity. Engineer student Ankit and his team brought it said that it is an automatic street light control project.

Stone samples from every region of the Madhya Pradesh are also demonstrated in the stall jointly organized by the Zoology and Mining sector of the state where visitor can see different types of stone found during mining in the state from quartz to graphite.

Students of all age groups were found very keen to see the models related to the moon in Vigyan Mela. Children showed a lot of interest in the model based on the eclipse and the moon orbiting the Earth.
RELATED NEWS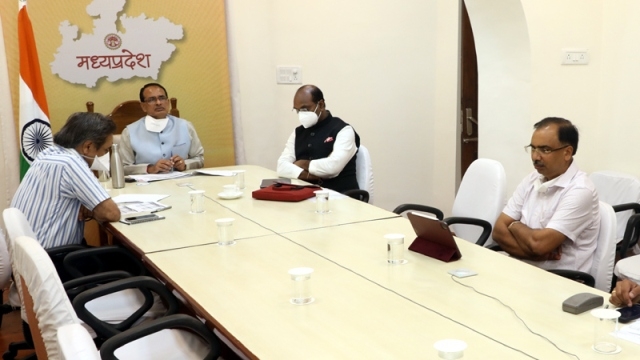 September 20th, 2020
September 17th, 2020
September 16th, 2020