Know now who gives a big shock to Pakistan?
Friday - September 20, 2019 10:09 am ,
Category : WTN SPECIAL
---
Pakistan's condition on economic front worsened due to China's 'disinterest'

SEP 20 (WTN) - Pakistan, which promotes terror, has been exposed all over the world due to the diplomacy of the Modi Government. Pakistan, which has been promoting terrorist activities in Kashmir, has been surrounded by India in such a way that it is finding it difficult to get loans from the countries and financial institutions of the world, due to which the economy of Pakistan is already deteriorating day by day is getting worse.

But it is said that the enemy of an enemy is a friend. On the same lines, China, a country with an expansionist mindset, has been helping Pakistan so far so that Pakistan continues to harass India with its nefarious activities. But countries like Pakistan are not friendly to any country. It seems that China has now understood this, so China is now beginning to reduce the financial help and investment there has been gradually reduced.

As you know, China has always been considered as an evergreen friend of Pakistan. In all these areas; diplomatic, economic and strategic, China has always helped Pakistan. It is known by all that China is helping Pakistan so that Pakistan continues to harass India by terrorist activities under the help of China. But it feels that now China is understood that investing in Pakistan is not only foolish but also a very imprudence.

According to the information received from the media, China's investment in Pakistan has declined in the month of July-August of the current fiscal year 2019-20. According to data released by the State Bank of Pakistan, Pakistan's largest bank, total FDI (Foreign Direct Investment) in Pakistan has come down by 57.8 per cent to $ 8.34 million (about Rs 592.14 crore).

The example of how foreign investment in Pakistan has been decreasing day by day is that where the foreign direct investment was $ 19.79 million (about 1405.09 crore rupees) in July-August of 2018, now it is just $ 8.34 million (about 592.14 million) Crore rupees) is left.

Talking about China's investment in Pakistan, in the month of July-August of the current financial year 2019-20, China has invested only $ 2.89 million (about Rs 205.19 crore) in Pakistan. An example of how fast China's investment in Pakistan has decreased is that during the last financial year, in July-August, China invested $ 216 million (about Rs 1533.6 crore) in Pakistan. It is clear that China has reduced its investment in Pakistan significantly.

For China, Pakistan is just a way to harass India. By helping Pakistan, China continues to financially support Pakistan's illicit activities in a way. In order to support Pakistan's growing economy, China had invested billions of dollars before Pakistan got World Bank assistance. Not only this, China also gave a loan of two billion dollars to Pakistan to save Pakistan from the cash crisis.

The time was different when China supported Pakistan at every step. Perhaps China is beginning to realize that by investing in Pakistan, it has made a big mistake. At that time, China is now giving shocks to Pakistan on economic fronts. China is gradually reducing its investment in Pakistan, due to which the economic condition of Pakistan which is already facing economic crisis may become worse.

Pakistan's internal disturbances feel that now China has understood, and it is beginning to feel that due to the internal situation in Pakistan in Balochistan and PoK, investing here may face problems in future. At the same time, China is also worried about the postponement of peace talks between the US and the Taliban in Afghanistan.

Actually, Pakistan itself is not paying much attention to China's projects. The construction work of China's most ambitious CPEC project is also not going at the rapid pace. The officials of Pakistan are not showing interest in the work of this Chinese project of billions of dollars. At the same time, Pakistan's Army is also not happy with this project, because it is beginning to realize that only China is going to benefit in the CPEC project.

Many important projects of the CPEC project are in Balochistan, a restive province of Pakistan. Where the bomb exploded at Gwadar port a few days ago, targeting Chinese citizens. It is clear that due to increase in terrorist activities in Pakistan, disinterest of Pakistan's Army and officials in the CPEC project and lack of proper use of Chinese financial aid, China is now gradually reducing its investment by getting fed up with Pakistan.
RELATED NEWS
June 6th, 2020
June 5th, 2020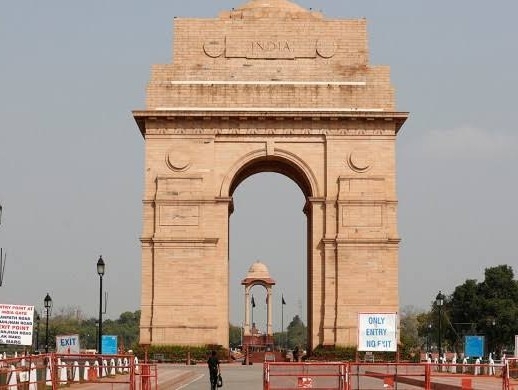 June 5th, 2020