Follow some solutions and get rid of from the slow pace of YouTube
Sunday - September 22, 2019 11:55 am ,
Category : BUSINESS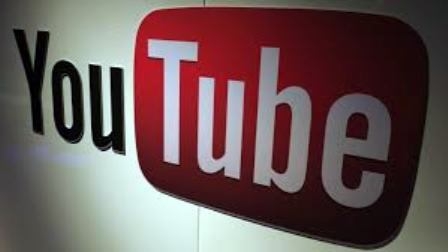 ---
If upset due to slow streaming of YouTube then follow this method

SEP 22 (WTN) - Mobile Internet plans have become so cheap in India since the Internet evolution, after which the smartphone sales have been seen very fast in India. Today the situation is that almost every hand in the country now has a smartphone. Let you know that Smartphone users use smartphone for entertainment as well as for online work. From being active on social media sites to watch videos on YouTube, smartphone users spend more time on smartphone. Free time easily passes by watching videos on YouTube on the journey or in free time.

As you know, there are many types of videos on YouTube, one gets information and entertained by watching them. Smartphone users are increasing in number of millions every month due to cheap internet plans in India. In such a situation, the number of people watching videos on YouTube is also increasing rapidly. So many times when you watch a video on YouTube, you have to face trouble due to its slow streaming, and the video on YouTube plays intermittently.

If your smartphone, tablet or laptop is connected to Wi-Fi, YouTube will work without interruption. But if you play videos on YouTube with the SIM data on the smartphone or if there is a problem in the Wi-Fi network and the internet speed is slow then you may have to trouble on watching videos on YouTube. But if you adopt some easy methods, you can easily watch videos on YouTube without any hassle. What are the easy ways that you can easily watch YouTube without slow streaming? Let us tell you.

To watch YouTube videos without any slow streaming, you need to clear cache data from your smartphone, desktop, laptop or tablet. To clear cache data, first open the Chrome browser. After opening the Chrome browser, you will see a three-line option menu there; you have to click on it to move ahead for clearing cache data.

To clear cache data, you have to go to the history option in the smartphone, where you will get the option of clear browsing data. To clear cache data on the desktop, you have to click on the 'more tools' option and then clear browsing data option will be found there. At the same time, Android, Mac and PC users can also select the time to delete cache data, but this feature is not available on iPhone. After doing this whole process you can click on clear data. By clearing cache data, YouTube will run better than before, and you will encounter slow streaming on YouTube less than before.

To fix YouTube's slow streaming, you can also change the video quality while watching YouTube. To change the quality of a YouTube video, you need to click on the gear icon. You will find this option of gear icon on the right side of the video screen. At the same time, you can switch to low resolution mode in case of low internet speed.

If you are still unable to watch videos online due to network problems, you can subscribe to YouTube Premium. For your information, let us know that YouTube premium subscription is paid and for this you have to take paid plan. With the help of YouTube Premium, its users can download any video and watch it offline later. Although, this feature is also available on YouTube without any subscription, but without premium subscription you can't download all videos.
RELATED NEWS
May 28th, 2020
May 28th, 2020
May 28th, 2020