Know why the government preparing to rein WhatsApp and Facebook?
Wednesday - October 9, 2019 2:42 pm ,
Category : WTN SPECIAL
---
Platforms like WhatsApp, Facebook and Netflix to be kept under the purview of law to determinate accountability

OCT 09 (WTN) - As you know that India is the largest democratic country in the world. And being the largest democracy in the world, the ideological freedom that people enjoy in India is not as much ideological freedom as its citizens in any other country. But in the face of terror-stricken neighboring countries like Pakistan, the Government of India has to formulate a few stringent rules for security so that the anti- nationalist ideology of terrorists and anti-national groups can be curbed.

As you know, in this age of internet, expression of ideas through social media and other internet based platforms is common. Therefore, the Government of India is worrying about security due to social media and other platforms. For all these reasons, WhatsApp, Facebook, Google and other over the top (OTT) platforms are under the supervision of the Telecom Regulatory Authority of India (TRAI).

First of all, let us tell you that what are the over the top service providers or OTT companies? Actually, 'over the top' service providers or OTT companies are those who provide services with the help of internet which is provided by telecom network companies. These include various companies offering messaging and Internet phone services such as Skype, Viber, WhatsApp, Hike, Snapchat. Apart from this, companies providing online entertainment such as Netflix, Amazon Prime, Hot star, G5 and Alt Balaji etc. are also part of OTT.

In a country with a large population like India, through these, users use messaging and calling and enjoy entertainment. But now TRAI has given suggestions to the Department of Telecommunications (DoT) to regulate over the top (OTT) service providers. If the Department of Telecommunications accepts TRAI's suggestions, then the over the top companies offering various types of services through the Internet like WhatsApp, Facebook and Google would come under the ambit of the law.

Actually, it is being said that in the rules, there is an emphasis on security and legal intervention. However, TRAI may take an additional time of one month to finalize the rules for OTT. This is why, because TRAI is looking into international regulations on OTT in this regard. But his special focus is on security issues. It is being said that the regulator is in favor of adopting a 'pragmatic presumption' to make rules on OTT.

But it is being argued that such a regulating can guard the freedom of ideas. By the way, for your information, let you know that telecom service providers have also benefited from the use of OTT, because the internet consumption of people has increased. In such a situation, the logic of telecom companies to provide their free services is not very valid. That is, it is clear that the economic aspect of OTT rules is not as important.

Now that security has become a big issue in place of the economic side in OTT rules, the question arises as to how security concerns are to be resolved and countries other than India are dealing with security related concerns. That is, it is clear that the problem related to rules is now limited and now it is not as complex and big as it was before.

This exercise of TRAI is not today, but last year TRAI introduced a discussion paper to bring OTT companies under the regulatory framework. After which many of these platforms came under the supervision of the government. For this reason, the government also proposes changes in the information technology laws so as to ensure better accountability for these companies.

This means that it is clear that WhatsApp, Facebook, Google and other over the top (OTT) platforms such as Netflix, Amazon and Hot star will remain under surveillance in view of security. In fact, in the name of freedom of expression in a country like India affected by terror, Naxalism and separatism, these platforms have often exchanged anti-society and anti-country content. At the same time, since there is no regulatory of any kind on these platforms, there have been allegations of spreading pornography through these platforms. Due to all these, soon 'over the top' companies will come under the law, so that they will be responsible for their content and broadcasting and their responsibility will be fixed for any kind of mistake.
RELATED NEWS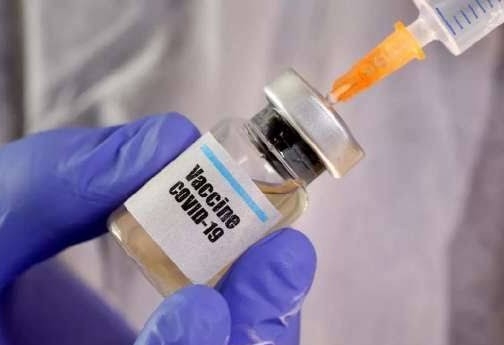 August 13th, 2020
August 11th, 2020
August 11th, 2020