Know how China became such a huge economic superpower?
Monday - October 14, 2019 2:54 pm ,
Category : WTN SPECIAL
---
China becomes $ 11 trillion GDP economy on the basis of planned economic growth

OCT 14 (WTN) - At the moment when economies around the world are being affected by the economic downturn, economists are studying the causes of the economic downturn. Economists are researching what are the reasons of slow down? According to experts, one of the reasons for the economic slowdown is the ongoing trade war between the US and China. China, yes, China whose economy was lagging behind India's economy a few years back. And the same China whose GDP was equal to the GDP of a poor country like Zambia, almost 40 years ago, that China is today competing with America, the world's largest economic superpower.

Let us tell you how in a short time China has become able to compete with America, an economic superpower. China has not suddenly become so financially powerful. About 40 years ago, China began working systematically to strengthen itself financially. As you know, China has a one-party leftist regime. In such a situation, the leftist government started taking tough decisions to promote a country with a large population.

In a historic meeting of the Communist Party on December 13, 1978, Chinese leader Deng Xiaoping laid the foundation stone for the policies to transform China. Deng decided to open China's closed and controlled economy to the world, after which, economically isolated from the world, China became a factory for cheap goods for the whole world.

Once included among the world's poorest countries, China has become the world's second-largest economy with an economy of about $ 11 trillion. When Deng launched economic reforms in China in 1978, China's economy was only 5 per cent of that of the American, while China's GDP per GDP was equal to Zambia.

Today, while China is an $ 11 trillion economy, you might not even imagine that 40 years ago 88 per cent of China's population was forced to live on less than US $ 2. For your information, let us know that at present, China has the world's second-largest foreign exchange reserves in the form of $ 3.12 trillion. China has the third highest foreign direct investment ($ 170 billion) in the world.

In 1978, when China implemented economic reforms in its country, at that time the contribution of China's economy to the whole world economy was only 1.8 per cent, but to date, the contribution of the Chinese economy to the whole world economy is about 19 per cent. It is clear that all these figures are telling the truth of China's economic success.

For your information, let us know that China is competing in all the countries of the world in many areas including Hi-tech Industries, Artificial Intelligence, Genetic Engineering, Robotics, Space and Aviation. However, there is no denying that the Chinese economic reforms introduced by Chinese leader Deng Xiaoping in 1978 and the idea of a socialist market economy opened the way to China's prosperity.

Indeed, instead of leaving the economy of the market to China, China also continuously improved the domestic economy. Under the economic reforms, the poorly performing government enterprises were either closed down or reorganized. Due to this, the speed that the Chinese economy once caught, after that, it has not looked back till today.

This was the initial phase of economic reforms in China. At the same time, the second round of economic reforms in China began with the establishment of Special Economic Zones (SEZ) in Shenzhen and Xiamen. For your information, let us know that foreign and domestic companies could trade and invest in these special economic zones without government intervention. Shanghai, currently called the world's economic hub, also metamorphosed during this period. Indeed, it was only after the Special Economic Zone was established that many cities, including Shanghai, got the chance to grow. After the economic revolution, large scale manufacturing hubs were built in China, in which every small item of need was produced.

As we told you, Deng made policy changes for China's economic development, on the other hand, he also started a new diplomatic. Deng strengthened his relations with the outside world for economic development, separate from Mao's old diplomacy. According to experts, it was only after the historic visit of US President Richard Nixon to China in 1972 that Deng was inspired by market reforms and a free economy supported by Western countries.

Since then there has been a big change in China's foreign policy. In its new foreign policy, China strengthened relations with the US-led Western countries. Deng visited the US on 29 January 1979, the first American visit by a Chinese leader since the 1949 Communist regime. During this visit, US President Jimmy Carter also recognized the 'People's Republic of China' and the US removed all its modern technology export restrictions and handed it over to China.

Deng decided to strike a friendship with Japan besides the US. Deng also signed a peace and friendship treaty with Japan, the world's second-largest economy that time, in October 1978, and visited Singapore in November 1978, in which the Singapore model can be clearly seen in China's development process.

According to experts, Chinese President Xi Jinping has also carried forward the tradition of Deng's economic development and under his very ambitious Belt and Road project; China is trying to increase its economic power all over the world. So it is clear that 40 years ago, China was a poor country, today China is the second-largest economy in the world with a GDP of $ 11 trillion and is competing with a superpower country like America.
RELATED NEWS
August 4th, 2020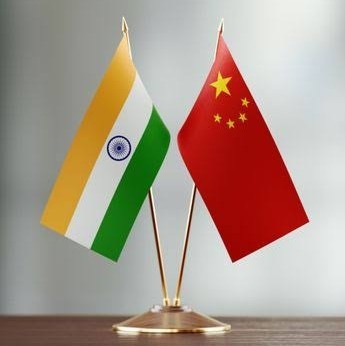 August 4th, 2020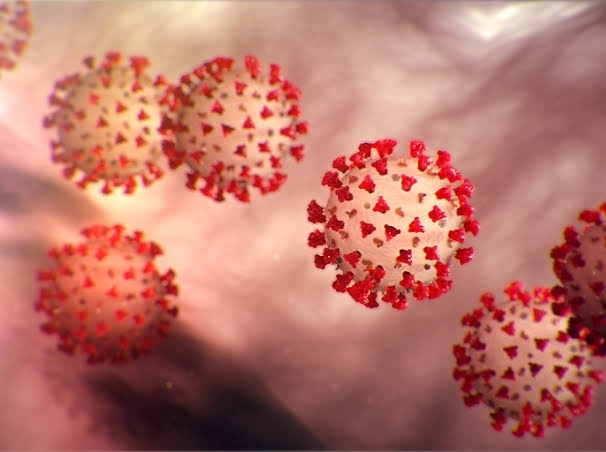 August 1st, 2020