Report questioning Modi Government's schemes
Wednesday - October 16, 2019 10:57 am ,
Category : WTN SPECIAL
---
Global Hunger Index raises Prime Minister Modi's concern

OCT 16 (WTN) - In a religious country like India, where food is considered as God, in that country, if children are malnourished and hungry then it is natural to worry and questionable. There is an ancient tradition of Annadan (Food Donation) in India, but the Global Hunger Index (GHI) 2019 report for same India is compelling. A civilized person prays to God that no one should be s hungry and thirsty. Well, we Indians laugh a lot on Pakistan's poverty, who shelter and train terrorists. But you will be surprised to know that according to the Global Hunger Index (GHI) 2019 report, children of India are more hungry and malnourished than children of Pakistan!

You must have been surprised to read this, but for your information, let us know that according to the Global Hunger Index (GHI) 2019, India is ranked 102 in the ranking of 117 countries. And there are many other Asian countries in a much better position than India! For example, China is ranked 25th, Pakistan 94th, Bangladesh 88th, Nepal 73rd, Myanmar 69th, and Sri Lanka 66th. The ranking of any country is done on the basis of 100 points in the ranking of the Global Hunger Index. India's score in this report is 30.3, which puts it in the 'Serious Hunger category'. The Global Hunger Index (GHI) 2019 report has been prepared by an organization named 'Welthungerhilfe' and 'Concern Worldwide'. The report says that India is one of the 45 countries in the world where the situation is seriously worrying about hunger.

Since 2014, India's ranking in the Global Hunger Index has been falling. It is true that under the leadership of Prime Minister Modi, India has made achievements in many areas, but India's ranking in the Global Hunger Index is a clear indication that the Modi Government has suffered failure in this area. No matter how many claims the Modi Government makes for human development, the truth is that from 2015 to 2019, India's ranking in the Global Hunger Index has been steadily falling, which should be a great cause for concern for the Modi Government.

In 2014, India was ranked 55th in the Global Hunger Index ranking of 77 countries. But in the year 2015, India's ranking increased to 93rd. So in the year 2016, India's ranking fell to 97th. At the same time, India reached the 100th position in the year 2017. And in the year 2018, India's ranking fell even further and India reached 103rd place. Statistics clearly show that in the first term of the Modi Government, the task of reducing malnutrition and starvation among the children is the failure.

According to the latest report, the malnutrition situation in India's children is appalling. 20.8 per cent of the children in the country do not have full physical development and malnutrition is the main reason. The report says that in India only 9.6% of children aged 6 to 23 months are fed the minimum acceptable diet.

For your information, let us know that the Hunger Index is a measure of hunger at the global, national and regional levels. This index records malnutrition and hunger worldwide on four scales. These figures are malnutrition, child mortality, low growth in age ratio and low weight in proportion to length.

So statistics are showing that there is a crisis in India due to starvation and malnutrition. But the question arises that when the Modi Government is directly reaching the needs to poor with the direct benefit scheme, then how did this situation arise about starvation? It is a matter of consideration that in the country where food is considered God, there is starvation in that country. Admittedly, the government is responsible for starvation, but we Indians are also no less responsible for malnutrition.

In fact, most Indian parents do not know what kind of nutrition should their children be given? In the absence of information, Indian parents nurture their children accordingly by accepting the truth of the advertisements shown on TV. It is for the betterment of your children that you do not get into the illusion of advertisements, and give proper nutrition to your children after consulting a nutritionist.
RELATED NEWS
August 5th, 2020
August 4th, 2020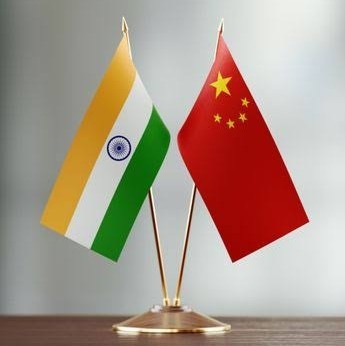 August 4th, 2020