If Pakistan blacklisted by FATF then the economy of Pakistan to be ruined!
Sunday - October 20, 2019 11:38 am ,
Category : WORLD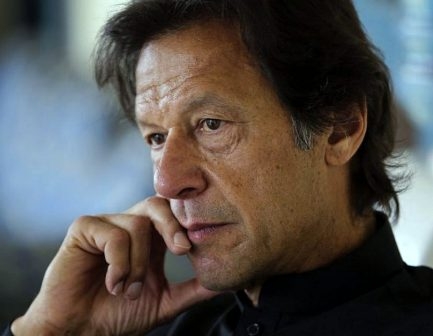 ---
Know what to happen if FATF blacklisted Pakistan?

OCT 20 (WTN) - As you know that the people of Pakistan are determined to live in poverty, but the Government of Pakistan and the Army there is not backing down from providing protection and training to the terrorists. However, Pakistan has currently survived the blacklist of the FATF (Financial Action Task Force). However, it is not likely that Pakistan will avoid being blacklisted in the FATF list.

Pakistan is currently under the supervision of the FATF and if Pakistan does not live up to the terms of the FATF, it may be that the FATF may blacklist Pakistan in February next year. But, do you know that if Pakistan is blacklisted by FATF, then what will be the impact of Pakistan on it? Let us tell you about it in detail.

First of all, for your information, let us know that FATF has issued a warning to Pakistan. The FATF has made it clear to Pakistan that serious action will be taken against it if it fails to protect and train terrorists, money laundering and terrorists on their land in the given time until February 2020.

That is if Pakistan does not act on the measures suggested by the FATF, then Pakistan is bound to be blacklisted. FATF President Xiangmin Liu says that Pakistan will have to take strict steps against Terror Funding, Money Laundering and Protection-Training of Terrorists at the earliest. If Pakistan fails to do so stern action will be taken against Pakistan after February 2020 and it will be blacklisted by the FATF. Let us tell you that Pakistan has failed to pass 22 out of 27 standards of FATF Terror Funding and Money Laundering.

In fact, according to the FATF Charter of 36 countries; any country requires the support of at least 3 countries to not be blacklisted. Pakistan is currently in the 'gray list' (watch list) and is trying to come out of it. Earlier, China, Turkey, and Malaysia praised the steps taken by Pakistan. At the same time, India had recommended to blacklist Pakistan. Regarding Pakistan, India said that Pakistan has allowed Hafiz Saeed to withdraw money from his freeze accounts.

That is it is clear that Pakistan will be blacklisted by February 2020, if no corrective and positive steps are taken by Pakistan against terror and terrorists. For your information, let us know that according to FATF rules, there is also a category of 'dark gray' between gray and blacklist. This 'dark gray' category means 'strict warning'. The meaning of keeping a country in the 'dark gray' category by the FATF means that the concerned country can get one last chance of reform.

The main objective of the FATF is to create a rating of countries failing to curb money laundering and terrorist funding. The FATF produces two lists of such countries. The first list is the gray list and the second list is the blacklist. Let us tell you that the countries which are included in the gray list by the FATF, those countries find it difficult to get financial help from international finance institutions and other countries.

On the other hand, if the FATF puts a country on the blacklist, then the path of financial assistance from that country to international financial institutions and other countries are completely closed. And if Pakistan gets blacklisted, it will be difficult to get funds from countries like China and Saudi Arabia, which are helping it financially. If this happens, Pakistan's economy will not take long to be ruined.

This is why because Pakistan has taken a bailout package from the IMF on very strict terms. The tax rate and inflation in Pakistan have increased considerably due to IMF conditions. At the same time, due to the closure of trade from India, goods of common need have become quite expensive in Pakistan. In such a situation, Pakistan's economy has a lot of financial support from countries like China and Saudi Arabia. But if the FATF blacklisted Pakistan, foreign aid to Pakistan would be banned and Pakistan's economy would be destroyed.

However, looking at the history of Pakistan, it does not seem that Pakistan will stop supporting the terrorists. And if that happens, the FATF may put Pakistan on the blacklist after February 2020. If Pakistan is put on the blacklist of FATF, then institutions like the International Monetary Fund (IMF), World Bank and European Union (EU) will downgrade Pakistan. Pakistan's economic condition will deteriorate further by doing so by these institutions.

On being blacklisted by FATF, neither any organization will help in relief work in Pakistan nor will Pakistan get the loan. That is it is clear that if Pakistan does not take strict action against the terrorists in time, then Pakistan is bound to go bankrupt. Now let us see that the Government of Pakistan and the Army there are more concerned about the people of their country or they continue to support the terrorists?

RELATED NEWS
August 5th, 2020
August 4th, 2020