Festive season, also a time for adulteration
Monday - November 4, 2019 10:30 am ,
Category : WTN SPECIAL
---
WTN- As the festive season has started, adulterators have become active in hoodwinking people by serving them spurious material. Milk and milk products like mawa, curd, ghee and cheese are the worst hit and so are the things made of them. The food department officials have taken up cudgels against the culprits but the network is intricate and the linkages far and wide which is why it is not easy to check the adulteration in any short time. It is a thriving business and as sales spike during festivities, to compensate the production shortfall, the mixings are done. This also is a chance for fake traders to make some easy money.

Indore and Ujjain regions have become the hubs of such spurious dealings and exchanges. Food officials are now liaising with district administrations of several districts in the state to check the source, transport and exchange of impure food products. Quality control measures are being enhanced and upgraded while surprise checks and inspections are being made more frequent and the actions stricter. This is a very sorry and unfortunate trend in Indian traders to damage food products for some petty gains. Food is a precious and sacrosanct thing for a consumer and tampering with its quality is one of the most heinous of crimes.

Adulterators need the most exemplary punishment though often they are let off by petty fines even if they are caught. Milk products are easy to be adulterated and from chalk powder to fevicol, anything can go into them though they are the things which are consumed by the largest number of people in the country and also used in temples and for offerings to deities. Most people won't even know they are having spurious food products.

Who is an adulterator and what chemicals or components he mixes in the milk he supplies daily to our homes is a billion dollar question. Obviously, no milkman or seller will own up that he has mixed something to increase the viscosity of the milk. Or in other words, every milkman will claim his milk to be the best and purest. But had it been so, how could 69 per cent of the milk in circulation be adulterated? We blindly trust and depend on our local milkman without knowing in the least what harmful chemicals we and our children are being exposed to.

Many of us don't know that under the Food Safety and Standards Act every individual in the country is empowered to check spurious food material in the public domain and necessary action can be initiated by the administration on that basis. Though the process is complicated and entails a long and entwined set of procedures that is not easy to be followed by a commoner, in case there is gross violation in preparation or sale of certain food product/s, one can take the effort and help bring the adulterator to book.

The process has been kept intricate to dissuade fake people from unnecessarily putting honest traders in trouble, may be at times to settle personal scores, but nevertheless the government must look into simplifying the steps to some extent so that more people come out and safeguard the interests of society though prompt intervention. - Window To News
RELATED NEWS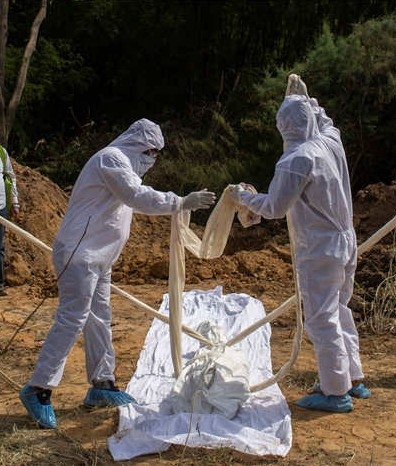 August 5th, 2020
August 5th, 2020
August 4th, 2020