Take precautions before closing a bank account
Wednesday - November 6, 2019 4:24 pm ,
Category : WTN SPECIAL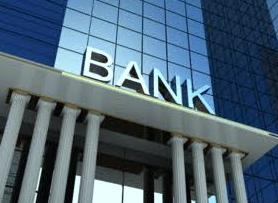 ---
Know what to keep in mind while closing the bank account?

NOV 06 (WTN) - It is seen that many people have many accounts in many banks. In such a situation, sometimes there is a need to close one of the accounts from a bank. But if you are going to close your account with a bank, then it is very important for you to know some important precautions. We are saying this because if you made a mistake while closing the bank account, you may face trouble later.

First of all, for your information, let us know that to keep a savings account active in any bank; it has to keep an average balance of three months in it. If you are unable to maintain a quarterly balance for any reason, then it is better to close that account. Whenever you close any of your bank accounts, remember one thing that the link related to investment, loan, trading, credit card payment and insurance related to that account so first link it to another bank account, then after de-link all the links related to the closing bank account. At the same time, you may have to fill the de-linking account form while closing the bank account.

At the time of closing the bank account, the account closure form is available at the bank branch. You have to fill this form while closing the account and in this form, you have to explain that what are the reasons for closing the bank account? On the other hand, if your bank account is a joint bank account, then the signature of all account holders is required in this form.

At the same time, while closing the bank account, you also have to fill a second form, in which you have to give information about the account in which you want to transfer the remaining money of the closing account. Remember that the process of closing a bank account is not online, for this, you have to go to the bank yourself.

When you close the bank account, the bank asks you to deposit the unused checkbook and debit card along with the bank closure form. For your information, let us know that after opening a bank account within 14 days of closing it, usually, no bank charges any charge of any kind.

But if you close the account 14 days after opening it before one year is completed, then you may have to pay the account closure charge. On the other hand, closure of account which is more than one year old does not attract closure charge.

For your information, let us know that out of the money lying in the account you are closing, only Rs 20,000 can be received in cash. If there is more amount than this, then it is paid by check. If you want, you can also transfer your account money to another bank. But keep in mind that if you have more money in your account, then transfers it to another account before starting its closure process. At the same time keep the final statement of the account, in which the account closure is mentioned.
RELATED NEWS
August 11th, 2020
August 11th, 2020
August 10th, 2020