Tribal Litrature Festival concluded with rocking performance by Mangka Band
Wednesday - November 13, 2019 11:12 am ,
Category : BHOPAL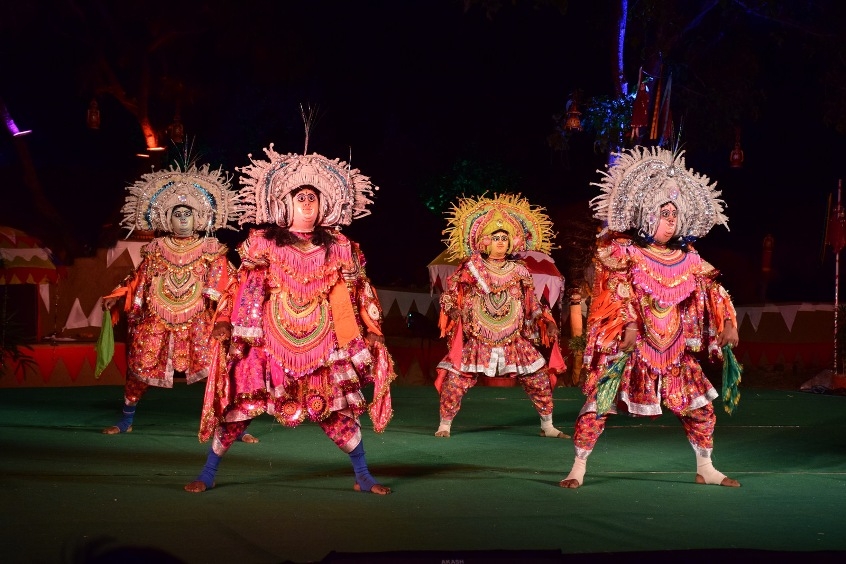 ---
WTN- Tribal Literature Festival organised by Indira Gandhi Rashtriya Manav Sangrahalaya, Bhopal in collaboration with Ministry of Tribal Affairs, Govt. of India, New Delhi concluded. In the last day of this festival the first time that Mangka band performed in Bhopal. The band played Traditional Folk songs Maikei Taiba - A song of prosperity and divinity. This is a very important part of the Pena Eshei and is sung to seek prosperity as well as blessings from the four directional Ancestral Deities of the Meitei of Manipur.

Kao Faba - A Manipuri Pena ballad, which narrates the Taming of Wild Bull and send it back to the forest. Kao Phaba is a portion taken out from the vast songs of Moirang epic. The Pena balladeer sings and narrates the stories of myths and legends. The song is about the catching of the sacred wild bull "Ngangba Ningthi Pamheiba" from Khuman province, by the legendary hero of Moirang, Khamba, to bring prosperity for the land, longevity of the King and for her beloved princess Thoibi.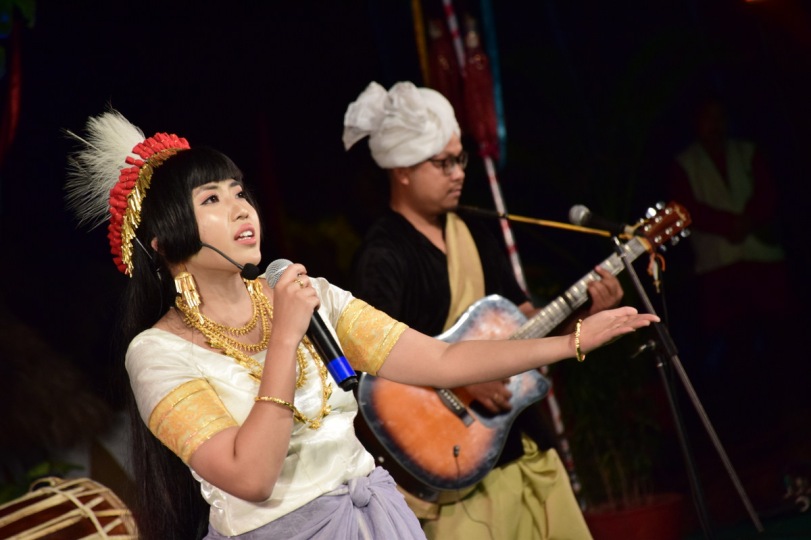 Phou Eshei - Rice, is a basis of everyone in Manipur and also a sacred food. Phou Eshei is a song which is inspired from the tunes of various songs sung by different communities of Manipur. And by using musical sounds alongside with the lyrics, the song will depict the season of rice seeding, growth of rice, from cultivation till harvest and it brings a prosperous community. And Modernized Folk Songs, Samaton - A song of the Pony of Manipur. It admires the pony's significance and dignity with accordance to it's past. Story's of how it came into existence is narrated in the song.

Khongjom lan - A Manipuri Traditional Storytelling art form known as Khongjoom Parva, which narrates the story of the fierce battle between the Brave Manipuri Warriors and the Mighty British Empire in 1891. Harao Eshei - These songs are sung in the Lai Haraoba festival of Manipur. The Lai Haraoba literally means "merry making with the Gods and Goddess". These songs are about the conversations between Gods and Goddesses, their divine unity, and brings prosperity to the earth.
Srikanth from Vidarbha region of Maharashtra told that, In order to reduce the suffering of other family members, caused by negative energies, the Goddess is awakened with a loud sound and is invoked to undertake Her mission of destruction. 'Gondhal' is performed as a remedy to the suffering caused by age old spiritual defects in the premises and also to terminate distress caused by negative energies, continuing for generations. Jogva magne is a form of worship as a servitor.

The true form of this worship is partaking of food cooked from alms of ingredients like flour, salt, etc. obtained by asking for alms from five households, as a servitor of the Goddess. This act not only reduces the ego but also helps in developing detachment. This is the true form of worship of Jogva. Importance : 'The ritual of jogva magne helps one to detach oneself from the Great Illusion and become a servitor of the Energy principle. This act amounts to taking assistance from the manifest form, to reduce one's ego and to experience.

Along with Chhau Dance Jharkhand performed by Shrishti Dhar Mahato's dance group, Solo Dance by Bondita Dutta, Assam, Bhotiya Dance by Prem Hindwal from Uttrakhand, Traditional Dance by Michi Nunya from Arunachal Pradesh and Toda Cultural Performance perform in this festival.- Window To News
RELATED NEWS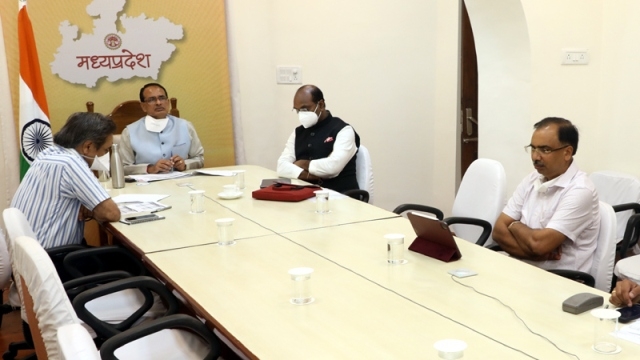 September 20th, 2020
September 17th, 2020
September 16th, 2020