Research reveals: Many diseases can be spread through sperm!
Friday - November 15, 2019 2:47 pm ,
Category : HEALTH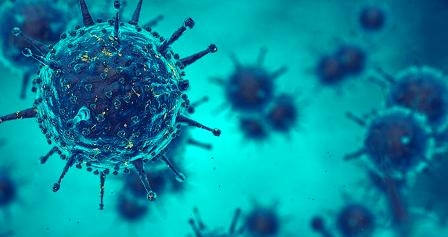 ---
Be careful! Dengue can be spread with sperm during sex!

NOV 15 (WTN) - Humans try their best to be safe from diseases; various measures are taken by humans for this. But many diseases are such that it is very important to avoid them because these diseases are fatal. However, medical science has made so much progress that information about the causes of diseases, their treatment and their prevention can be obtained, and medical science is also continuously working on it.

In this context, you should know that till now it was believed that the infection of viruses like HIV, Zika, and Ebola is done through semen. But a recent report has revealed that a total of 27 types of viruses, including dengue and Chikungunya virus, can be infected in male sperm and this virus can be transferred from one person to another during sex and cause serious illness.

You must be shocked to read this how can this happen? To extrication your doubts, a report from the European Center for Disease Prevention and Control in Stockholm states that there are 27 such viruses through male sperm, which can be transferred from one person to another. Yes Zika, Ebola, and HIV, as well as dengue, have been included in the disease caused by unprotected sex.

Recently, doctors from Spain confirmed a case of dengue virus transfer via physical contact. According to the information, in the month of September this year, a Spanish man was found suffering from dengue. The initial investigation could not find out how the person had infected by the dengue virus? But it was later revealed after a detailed investigation that a 41-year-old man from Madrid had sex with one of his male partners, after which he had dengue. The man from Madrid who had a relationship with his partner was exposed to the dengue virus from a mosquito bite during a trip to Cuba.

After this kind of case reveled, the doctors said that this is the first case of dengue virus transferred through sexual contact. When doctors examined the sperms of both the victim and his partner, it was found out that they not only have dengue, but it is exactly the same virus that has spread in Cuba. The case of spreading dengue virus through sexual intercourse is not only in the European country Spain but also in the Asian country South Korea. In South Korea, a case of dengue virus has been reported in a man and a woman through sexual intercourse. By the way, medical research is currently going on in this case whether the dengue virus is spread through sexual relations.

Here, according to the doctors at the European Center, semen can also cause brain fever (Japanese encephalitis) to be transferred. Not only this, the pandemic virus, parainfluenza virus, paracasein virus, which occur in the feet and mouth respectively, can also be transferred from one person to another while making physical connections. According to doctors, the risk of virus infection present in male sperm may increase during sex. Not only this, but the sex capacity of men can also be reduced through serious virus infection. At the same time, the virus present in the sperm can be transferred from the infected person in the coming generations and can increase the risk of cancer and other diseases.

Doctors have told after research that many serious types of viruses can live in sperm for a long time. At the same time, men can cause genetic diseases through sex argon. It is being said that this research is likely to help in the treatment of many genetic and gene-based diseases. So we advise you that safe sex is the best because it is helpful in protecting you from many diseases.