Reasons why you should plan your tour to 'Serengeti'
Friday - November 15, 2019 4:42 pm ,
Category : TRAVEL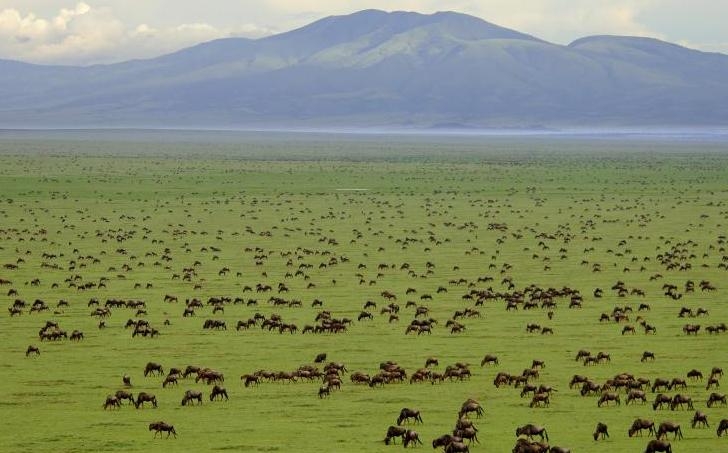 ---
WTN- Exploring wildlife and experiencing wild life with a close angle in India and abroad must be a point in do to list of most of us. Diversified Wild life of Africa is known and always a key place to visit for a travel enthusiast. Witnessing millions of migrating wildebeest on the flat-topped Acacia plains of the Serengeti surely a never before experience for anyone until to plan a recent trip to this iconic destination.

Annual migration of wildebeest and zebra in Serengeti is unique in all way. Every year over 1.5 million wildebeest and zebra trekking over 3 000 kilometers on their epic journey from the Serengeti to the Masai Mara in search of green grasslands.

Another great option is to add on a beach component after your safari. Relaxing on the sunny beaches of Zanzibar or Pemba Island is a great way to round of your holiday.

Here are some more reasons why you should plan a trip to Serengeti:
To hear million grunts


Not only do you get to see the great wildebeest migration, you get to hear them too. It is a unforgettable experience to see thousands of wildebeest dotted the plains. The air was abuzz with bleating and grunting so thick it was almost palpable. The sheer volume of wildebeest is thrilling to see and also hear.
Extreme wildlife


Even though one can get fully mesmerized by watching wildebeest, it's good to know that the Serengeti has a prolific array of other wildlife; and big game at that. Lion, cheetah, jackal, Wild dog, and hyena are often seen tailing the herds of wildebeest, zebra and Thompson's gazelle. With so much on the go, it's not hard to see a full spectrum of African wildlife whilst on safari.
Magical sunsets over the plains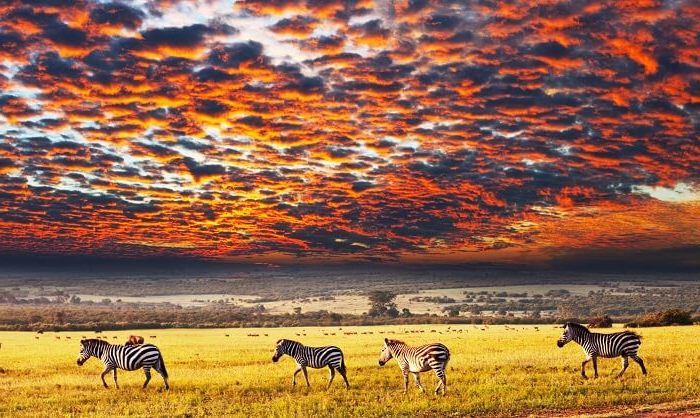 Great stretches of grassland dotted with flat-topped Acacia trees give the Serengeti a moving sense of space. Amazing scenic view of sky turn a palette of pinks, purples and oranges before disappearing over the horizon creates a natural canvas for you. The dust that had been kicked up from the migrating wildebeest and the threatening rain clouds added drama and magic to the whole scene.
Meet the Masai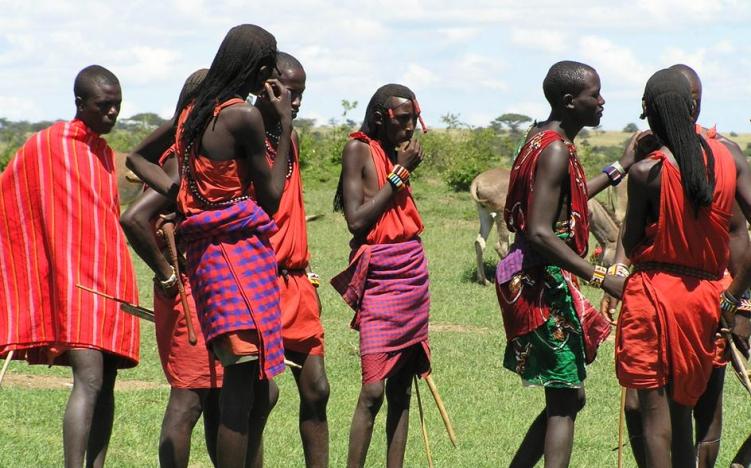 The Masai tribesmen, with their brilliant red dress accompanied by their tinkling cowbells, are as much a part of the Tanzania landscape as the many wild animals that are found there. Taking a walk through one of the local villages dotted with cattle-dung huts, watching their ceremonial 'jumping dance' and learning about their culture was a great way to get a snapshot of the Masai way of life. Tanzanians are very friendly people with big smiles.
Great bolt-on destinations


The Serengeti is surrounded by a number of terrific bolt-on destinations that will compliment your east African safari. The Ngorongoro Crater, a large volcanic caldera, is a stronghold for an impressive variety of game such as black rhino, elephant and buffalo. The diversity of habitats and wildlife inside the crater made it a worthwhile visit and I would highly recommend extending your trip to include a few different locations if time and budget allow.
RELATED NEWS
February 18th, 2021
November 26th, 2020
July 3rd, 2020