Be careful! PF process can be stopped by having two UANs
Sunday - November 17, 2019 11:13 am ,
Category : BUSINESS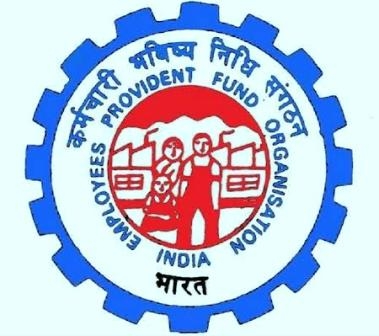 ---
Know the important information related to PF which you need to know!

NOV 17 (WTN) - If you do a job, then you will also have a PF account. But it has been observed that many people do not have proper knowledge of PF related rules, due to which they have to face many problems. But today we are going to explain to you about that information that you should know so that you do not have to face PF related problems.

First of all, for your information, let us know that EPFO ​​(Employees' Provident Fund Organization) has started a new facility for its subscribers. Under this new facility, it is now necessary to link the provident fund account to the Aadhaar number. EPFO has recently launched an online service for its subscribers through which PF account holders can easily link their PF account to Aadhaar number.

EPFO says that with this new facility, PF account holders will get important necessary information about the updates related to their PF. If you are also a PF account holder, then you should also link your account with Aadhaar number as soon as possible. Let us tell you how you can link your PF account to the Aadhaar number.

For this process, first, you have to log on to the EPFO ​​website www.epfindia.gov.in. After logging into the website, you have to click on Online Services >> e-KYC Portal >> link UAN aadhaar option. As soon as you click here, a page will open on the screen. On this page, you have to upload your UAN and registered mobile number with the UAN account.

After uploading the registered mobile number from your UAN and UAN account, an OTP number will appear on your mobile number. After filling the OTP number in the OTP box, enter your 12-digit Aadhaar number in the Aadhaar box given below it. After entering the Aadhaar number, submit the form. After submitting the form, you will face the 'Proceed to OTP' verification option. Now you have to click on this option.

After clicking Proceed to OTP Verification Option, once again you will have to generate details of your Aadhaar card to OTP on your Aadhaar linked mobile number or email to verify. After generating OTP and then verification, your Aadhaar number will be linked to your PF account.

At the same time, it has been observed many times that people withdraw their PF money while changing jobs and sometimes people open a new account in another company. That is these people make a big mistake by not giving the Universal Account Number (UAN) of the old office to the new company. By not giving the old UAN, a new UAN of such people is generated.

But for your information, let us know that even after having one UAN, the process of your fund stops in the event of another UAN being generated. At the same time, if you want to transfer the old fund, then you may have to face a problem in that too. On the other hand, if you withdraw funds from the old account and a new UAN is created at another place, then, in this case, your service history may also lapse.

Having service history lapses means that you will not get the benefit of pension or the amount of pension deposited in your old company will not be added to the further account. For your information, let us know that you do not have to face any such problem, so you either merge the two UANs or then deactivate the old UANs.

If you have two UAN, so it is necessary to inform the company in which you are currently working and the EPFO. To do this, you can give information about this by emailing uanepf@epfindia.gov.in. In this mail, you have to give information about both your old and new UAN. EPFO will cross-verify both of your UANs after you have provided the information. After verification, the old UAN will be blocked by the EPFO. After the old UAN is blocked, you can send a request to transfer the funds of the old PF account to the new account.

For fund transfer from the old PF account to the new PF account, your new UAN should be activated as well as linked to the Aadhaar number. For this process, click on the One Employee One EPF option on the EPFO ​​portal. Here, you have to fill in your registered mobile number, UAN and member ID of the company. The OTP must be generated before it can be filled in and submitted well. After filling the OTP in the box, a new page will open. In the column given on this page, you will have to fill the complete details of your old PF, after which your fund transfer request will be generated.
RELATED NEWS
August 15th, 2020
August 15th, 2020
August 15th, 2020