Science Fair and Model Competition organized at the People's University
Thursday - November 28, 2019 3:37 pm ,
Category : BHOPAL
---
Students demonstrate their scientific talent in the People's Science Fair

NOV 28 (WTN) - Interschool Science Quiz and Model Competition is being organized along with the three-day People's Science Fair on the People's University campus, Bhopal, to raise awareness of science among students and to inculcate the scientific talent within them.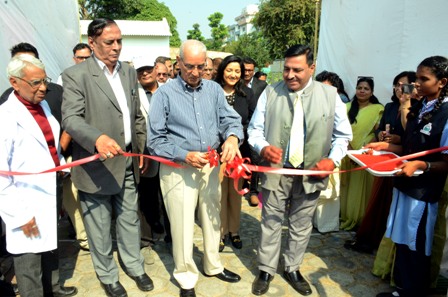 The three-day People's Science Fair lasting 28, 29 and 30 November was inaugurated by Suresh N. Vijayvargia, Chancellor of People's University and Megha Vijayvargia, Director of the University.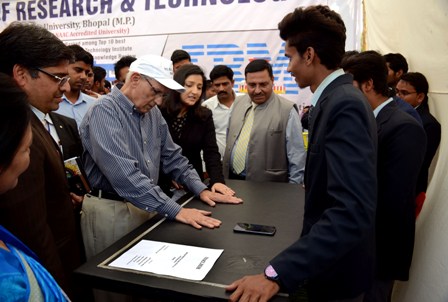 Nearly 750 students from 15 schools and 10 colleges attended the Science Fair organized by the People's University on the first day. At the same time, 450 models were demonstrated in the Science Model Competition.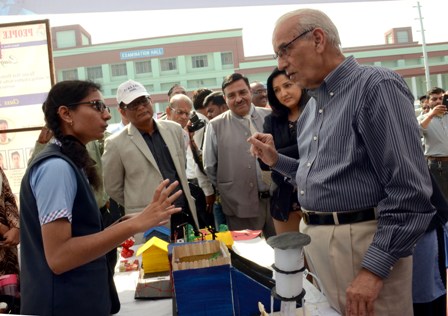 The three-day science fair has also organized a science quiz competition for junior category (classes 8th, 9th and 10) and senior category (classes 11 and 12).




Apart from all the institutes related to People's University, students of People's Public School also participated in the Science Fair. At the People's Science Fair, the students demonstrated several types of models and made people aware of their characteristics in detail.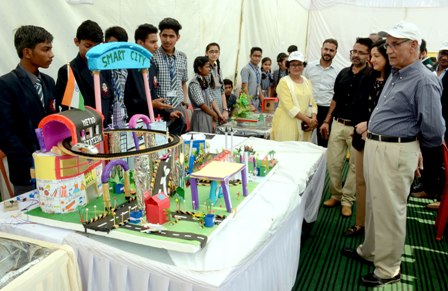 At the Science Fair, the students made people aware of science by making several models including modern irrigation, muscle power, remote car models, etc.
RELATED NEWS
March 31st, 2020
March 29th, 2020
March 13th, 2020