If you do 'this' mistake, then your bank account may be empty!
Tuesday - December 3, 2019 11:30 am ,
Category : BUSINESS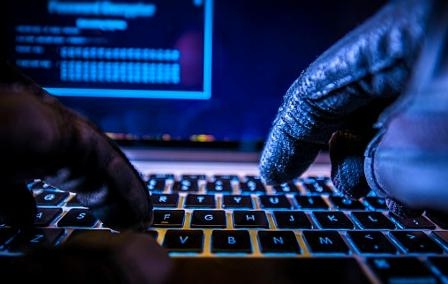 ---
Internet fraudsters wait for your mistake, carelessness, and greed!

DEC 03 (WTN) - As you know that there was a time when money was stolen directly, but over time the method of theft has also changed. Now theft is being done indirect way as well as indirect way. Indirect theft means that thieves do not come near you, and they fraud with you in a digital way. Actually, if you use a smartphone and are using Paytm or any kind of e-wallet for digital transactions, then you need to be careful. This is why, because if you do a little carelessness and mistake and got in greed, then you may be a victim of fraudsters.

In fact, as you know, in addition to getting information on the Internet and fulfilling the needs of work, the internet is becoming a great platform for fraudsters nowadays. Fraudulent on the Internet take advantage of the mistake, greed, and negligence of people who use e-wallets. You may be wondering how the fraudsters do this fraud, so for your information, let us know that the fraudsters have many ways to fraud. But one method is being used a lot these days, due to which many people are falling in this prey.

This new way is to fraud with people searching on the Internet. Actually, whenever an internet user searches on the net to get any information, in internet searching he would get to know about the mobile number or website of a company or service to get more information. Internet users try to get information through these numbers or websites. But this is where users make mistakes. For your information, let us know that for any information on the Internet, it is not necessary that the numbers and websites found during the search are correct every time. For your information, let us tell you that nowadays, fraudsters put the wrong number and fraud website information on the Internet and make people a victim of their forgery.

When you call on such fraud numbers, the fraudster who receives the call will first talk to you in a professional manner and will try to get complete information about you. While obtaining information, the fraudster may also ask you to fill a form. As soon as you fill this form, the fraudster asks you to make a transaction of 10 to 20 rupees as token money. As soon as you do such a transaction, the fraudster gets your phone number and information related to banking related details.

As soon as you complete the transaction with the token money, the fraudster starts using your bank account to get your data and make online shopping or transfer money through your account. In fact, as soon as you make a transaction according to the fraudster, all your data goes to the fraudster's server and they misuse it.

So we request you that you can avoid such fraud only and only when you will be alert and avoid greed, mistake, and carelessness. Actually, there are many fraudsters on the Internet who exist with fake identities. Whenever you search for anything on the Internet, the number of these fraudsters can also be searched in the net searching. If you call these numbers as real, then the fraudsters who receive the call will lure you in your talk and get information about your personal and bank account from you. So remember that your bank account is protected only by your caution and vigilance.