'Can't take off clothes in front of the camera' said Nargis Fakhri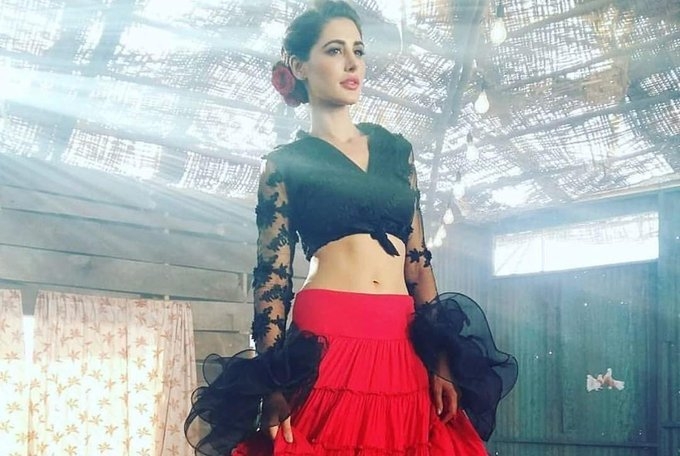 ---
WTN- Bollywood Actress Nargis Fakhri reveled in an interview that she rejected a shoot offer for American Adult magazine Playboy during modeling time. As she was not comfortable to clothes off in front of camera so she declined the offer. Nargis started her film career with Imtiaz Ali's 'Rockstar'.

Fakhri revealed her past life experiences in a conversation with Ex Adult star Brittni De La Mora. During this interview session Nargis said that I turned down Playboy's offer because I was not comfortable in front of the camera without clothes. She said, 'When I used to do modeling, the college edition of Playboy magazine used to come. My agent told that they needed a girl. Do you want to do something like this? Meaning, there was a lot of money in Playboy, but I said - no thanks, I'm fine '.

Nargis has also shared some part of this conversation on her social media account while complete interview is available on Britney De La Mora's YouTube channel. Playboy is a well known American lifestyle and a kind of adult magazine. It was started in 1953 by Hugh Hefner in Chicago.
:0 0 1px 0 rgba(0,0,0,0.5),0 1px 10px 0 rgba(0,0,0,0.15); margin: 1px; max-width:540px; min-width:326px; padding:0; width:99.375%; width:-webkit-calc(100% - 2px); width:calc(100% - 2px);">
 
She also expressed her feeling to be a part of Bollywood. She said, 'I am very happy working in Bollywood, because here filmmakers avoid showing sex scenes. I feel morally satisfied because I had never attempted nude show off in front of the camera and even I can't do it.- Window To News
RELATED NEWS
June 29th, 2020
June 23rd, 2020
June 10th, 2020