Chicken Marengo
Saturday - December 7, 2019 12:14 pm ,
Category : RECIPES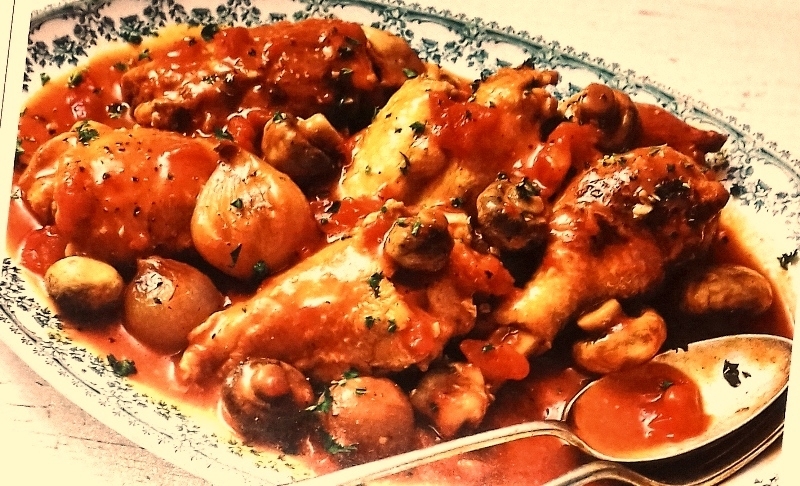 ---

Ingredient:

30 g (1 oz) butter
1 tbsp sunflower oil
1.5 kg (3 lb) chicken, cut into 8 serving pieces
8 small shallots or pickling onions
30 g plain flour
300 ml (1/2 pint) dry white wine
150 ml (1/4 pint) chicken stock
1×400 g can chopped tomatoes
250 g (8 oz) button mushrooms
1 tbsp tomato puree
2 garlic cloves, crushed
1 bouquet garnish
Salt and black pepper
Chopped parsley, to garnish

Method:

Melt the butter with the oil in a large flameproof casserole. Add the chicken pieces, and cook for 10-20 minutes until browned all over. Lift out and leave to drain on paper towels.

Add the shallots or onions, and cook over a high heat for about 8 minutes or until golden brown.

Lift out the shallots or onions and leave to drain on paper towels. Spoon off all but 1 tbsp of the fat from the casserole; add the flour, and cook, stirring, for 3-5 minutes until lightly browned.

Lower the heat and stir in the wine and stock until combined or onions and the chicken to the casserole, and bring to a boil. Cover and cook in a preheated oven at 180℃ (160℃ fan, Gas 4) for 45 minutes, or until the chicken is tender when pierced with a fork. To serve, garnish each portion with chopped parsley.

RELATED NEWS
March 16th, 2020
March 9th, 2020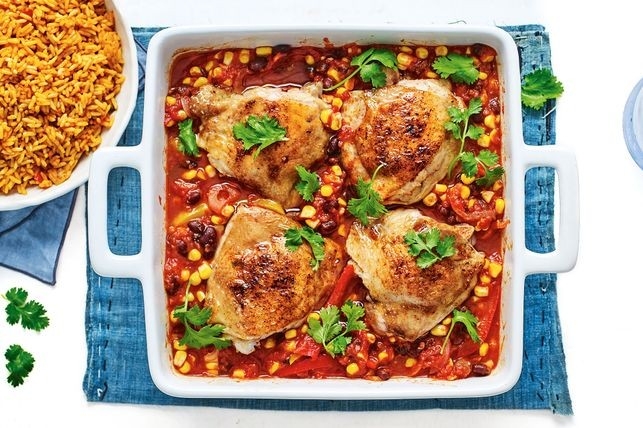 March 4th, 2020