Users no longer to be bothered by spam messages with the help of Google
Saturday - December 14, 2019 3:19 pm ,
Category : BUSINESS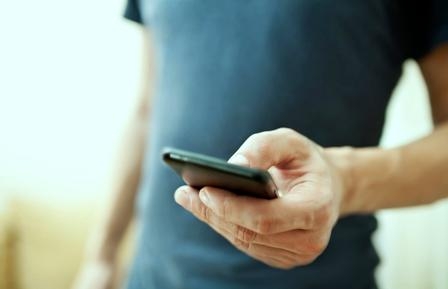 ---
Know from Google's new feature whether link related to the spam message real or fake

DEC 14 (WTN) - In this era of technology, you must have been using Android smartphones. But where the use of a smartphone is very beneficial for you, at the same time, due to this, you have to face many problems. Actually, the most problem in the use of smartphones is due to the spam messages coming through the day. You must have felt yourself that you will have much spam messages throughout the day, due to which you are upset; if you do not ignore these messages and click on the link then you may also get in trouble.

Actually, there are many spam messages that come in your smartphone, can affect you. In many such messages, you are lured or informed about credit card, lottery or prize and are asked to click on a link. At the same time, personal and bank related information related to you is also asked to you in many messages. But if you do not ignore or delete these messages then you can be mentally and financially upset.

But for your information, let us know that Google has solved your spam message problem. Actually, Google has released a very useful feature to help Android smartphone users. Google claims that with the help of its new feature, users will be able to know very easily whether the message they have received is real or fake.

Actually, Google has started Verified SMS and Spam Protection to identify messages. Google's verified SMS feature is being introduced in India, including the US, Canada, Mexico, Brazil, UK, France, and Spain. Google claims that whenever its users get any link from this feature, this feature will warn the user in the message whether the link in the message is secure or not.

In this regard, Google says that in addition to 'Spam Protection', it will also warn users about 'Suspected Spam' and 'Unsafe Website'. Google says that if users see a suspended spam warning message, the new feature can help users understand whether the relevant message is spam or not.

For your information, let us know that initially, some business companies have signed up for this verified SMS feature. By the way, in India, the verification codes of Google and Google Pay are being enrolled for verified SMS. Initially, if a message comes from a company that is not genuine, then Google will warn you in the message that the relevant message is spam and the link in it is unsafe.
RELATED NEWS
August 14th, 2020
August 14th, 2020
August 14th, 2020